DHA near release of $2.4B IT solicitation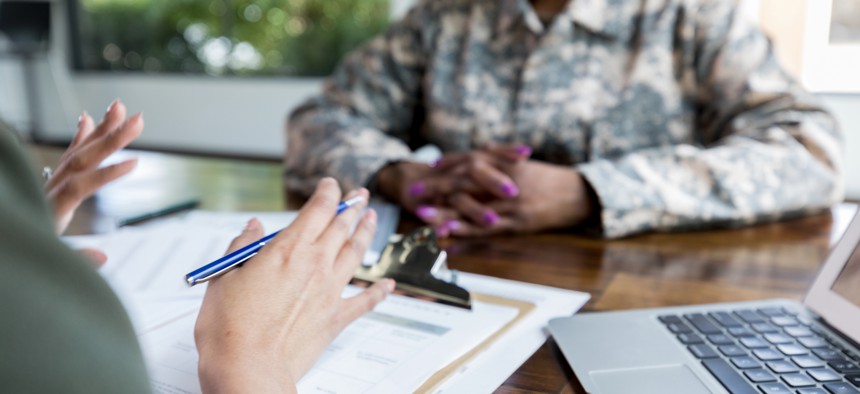 Small business bidders from around the world should pencil in Friday as when this request for proposals should drop.
A final solicitation is expected this Friday regarding a $2.4 billion Defense Health Agency contract for IT providers in various geographic areas around the globe.
The Military Health System Enterprise IT Services Geographic Service Provider vehicle will go to multiple small business winners. It will have a five-year base and one five-year option period.
With the request for proposals due Friday (Sept. 30), bids will be due to DHA on Oct.31. Awards are expected by the end of December.
MHS EITS GSP is a companion program to this $2 billion contract that Peraton secured over the summer for enterprise IT services to DHA.
DHA is calling this a new contract but it consolidates requirements from 111 others, according to solicitation documents. DHA hasn't said how many prime contracts will be awarded.
Some of the services under the contract include IT service desk, database, application and web development, identity management and desktop support, data center operations, information assurance, and network operations.
As we see with many large multiple-award contracts, the MHS EITS GSP vehicle will lean on self-assessment scores to narrow the number of competitors. The government will verify the scores as part of the process.
Pricing also will not be a factor to get on the contract. The task order level is where price competition will take place.
Solicitation documents also include the possibility of an on-ramp later in the life of the contract. The procuring contracting officer will determine when to bring more small businesses onto the vehicle.
MHS also has been upfront trying to mitigate organizational conflicts-of-interest.
Peraton is excluded from being on a small business team as are its primary teammates on the $2 billion MHS Enterprise Information Technology contract: Capgemini, Guidehouse and Tenacity Solutions.
Amyx, TDC Consulting and Zygos Consulting also are prohibited from bidding on the contract because they are providing acquisition support services to DHA.