Autonomy is GSA's gameplan for the inflation challenge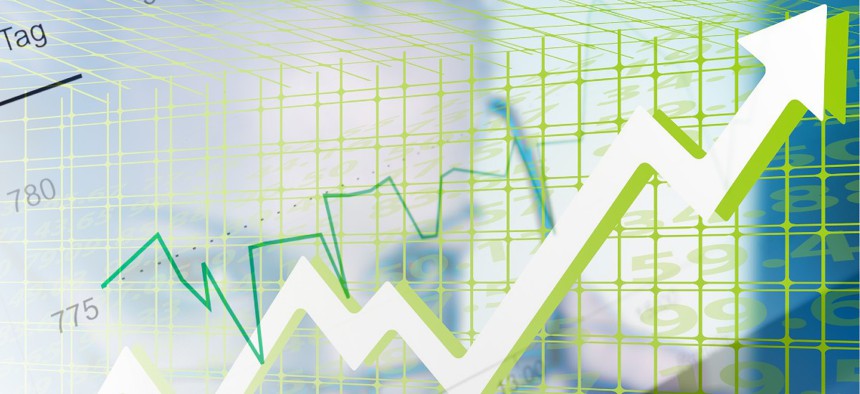 The General Services Administration wants contracting officers to move quickly on pricing adjustments in a time of 8% inflation in the U.S.
Federal contracting officers have a new broad framework for how to bake inflation into prices for commercial products and services available through General Services Administration schedule contracts.
GSA's gameplan for working with contractors on how to get a handle on the inflation goes like this: Contracting officers can make the call on when to invoke economic price adjustment clauses in contracts without a need for additional approvals.
That is the message from updated guidance sent Thursday by Jeff Koses, GSA's senior procurement executive; and Mark Lee, the assistant commissioner in the Office of Policy and Compliance in GSA's Federal Acquisition Service.
Contractors now have two new inflation frameworks to work under that rolled out this week, which include the Defense Department's guidance that directs its contracting officers to consider upward adjustments to fixed-price contracts in "extraordinary circumstances."
Just like with DOD, GSA contracting officers were reminded of their responsibilities to review requests for economic adjustments and ask for additional information as to why contractors seek them when they do.
The new process for GSA is in effect through March 2023.
In addition to GSA's new guidance, this acquisition alert sent Thursday from Koses also reminds contracting officers that inflation is "not a government-directed charge" and "cannot form the basis for an equitable adjustment."
Which essentially means the contract must have an economic adjustment clause in it, or else the contractor remains obligated to perform at the fixed price.
But with inflation across the U.S. still at 8%, GSA is taking today's macroeconomic environment into account through this emphasis on moving quickly when needed.
Compensation to cover for inflation is appropriate if and when those are caused by government action such as when work is delayed into a period when contractors and customers encounter higher costs, Koses wrote in his alert.
That alert lays out the below scenario of how inflation affects GSA's buying power:
"If inflation is running 10% a year, and GSA was given $1,000,000 for a project, if the contracting activity awards in 3 months, GSA would have the equivalent of $975,000 in purchasing power. Whereas if it took the contracting activity 9 months to award, the purchasing power would shrink to $925,000."
The alert also gives this scenario of how economic price adjustments could happen:
"In times of economic uncertainty, contracts extending over a relatively long period, e.g., greater than 5 years (or 60 months) may not be the best decision for either the contractor or GSA. The economic uncertainty and unpredictability may result in very high prices in order to accommodate for significant spikes in market pricing, or may result in less competition due to contractors not being willing to take on risk over such a long contract period."