Navy to move ahead on $914M aircraft services program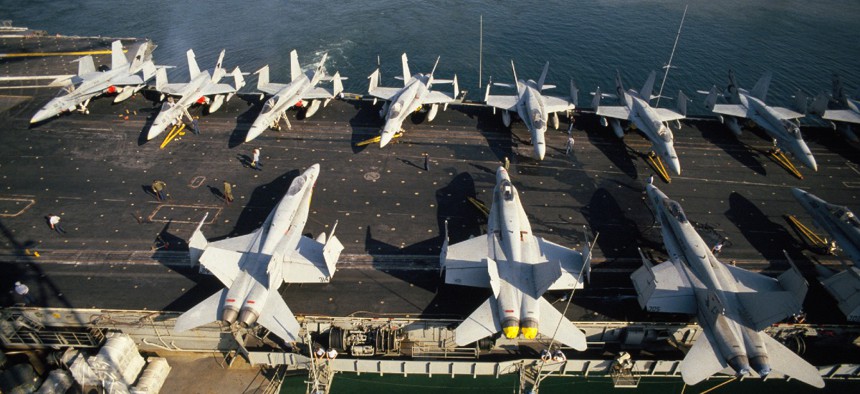 The service branch's choice of Vertex Aerospace has been upheld after two bid protests.
The Government Accountability Office has cleared the way for Vertex Aerospace to start working on a nearly $1 billion task order for aircraft maintenance services in support of the Navy's Test Wing Atlantic organization.
Vertex won the potential seven-year, $914 million order in the spring of this year.
DynCorp, PAE and M1 Support Services all then filed protests challenging the evaluation of proposals and the best-value tradeoff conducted by the Navy.
GAO denied all of the protests Thursday in a decision that remains redacted until attorneys representing all parties agree on a public version.
The Navy awarded the work through its Contracted Maintenance, Modification, Aircrew and Related Services contract that was awarded in 2019.
One thing worth noting is that two of the four companies involved in this competition no longer exist as independent entities and the winner is involved in a merger.
Amentum acquired PAE and DynCorp in late 2020 and early 2022 respectively, while the Vertex nameplate will disappear after that company merges with Vectrus to create what will be V2X Inc.