Back to square one for $28B nuclear management contract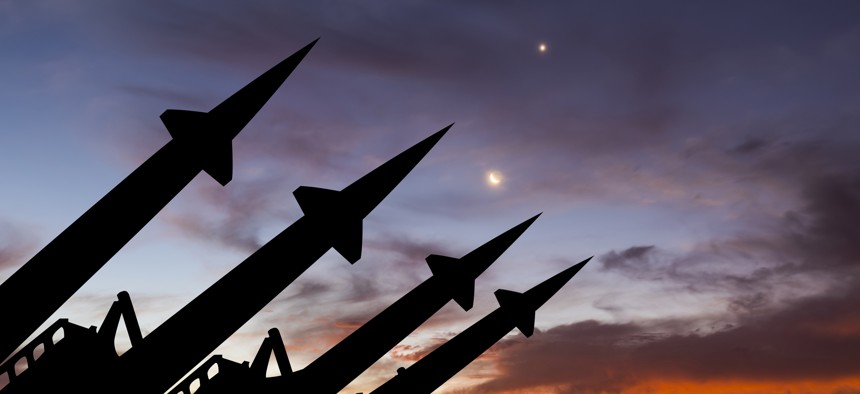 The National Nuclear Security Administration is taking current global events into account as it develops new solicitations.
It's back to the drawing board for the National Nuclear Security Administration and its $28 billion contract to manage two facilities that process nuclear weapons and other weapons of mass destruction.
That huge contract attracted mega-teams including such notable market players as Booz Allen Hamilton, Leidos, Amentum and Fluor.
Fluor and Amentum are the main partners in joint venture Nuclear Production One LLC. That team also known as NPOne unseated the incumbent Consolidated Nuclear Security LLC, another joint venture.
Consolidated Nuclear Security's key members include Bechtel National, Leidos, Northrop Grumman and SOC LLC. Booz Allen is involved also as a subcontractor.
After losing the contract in late November, CNS went to the Government Accountability Office with a protest that claimed the winner had an organizational conflict-of-interest and NNSA improperly evaluated the bids.
In December, the National Nuclear Security Administration said it would review the award decision. NNSA is part of the Energy Department.
With that review done, NNSA decided this week to scrap the whole thing and split the contract into two separate acquisitions. One will be for the Pantex Plant near Amarillo, Texas; and the second for the Y-12 National Security Complex in Oak Ridge, Tennessee.
Each facility will now have its own presumably multibillion-dollar contract for management and operations services.
NNSA said it was splitting the contract because each facility has increased workloads. A "challenging geopolitical environment" was another reason cited.
China's nuclear expansion and Russia's "irresponsible behavior" makes the two facilities critical for national security reasons.
"The steps we are taking today are tailored to ensure that each facility gets the management time and attention required to deliver on each site's critically important but significantly different work," said Jill Hruby, energy undersecretary for nuclear security and head of the National Nuclear Security Administration.
NNSA has now begun the process of developing two new solicitations. The NPOne and CNS teams will presumably continue to pursue the contracts.
But they are likely now armed with much more information on each other's bids and approaches to the work, given what they've learned through debriefings and the protests.
NNSA's restart also opens the opportunity to bring on new teammates as they push to differentiate themselves.
In the meantime, the current contract with Consolidated Nuclear Security will be extended.
GovTribe data shows that contract has netted $32 billion in spending since it was awarded in 2013.