Resume issue nixes contract win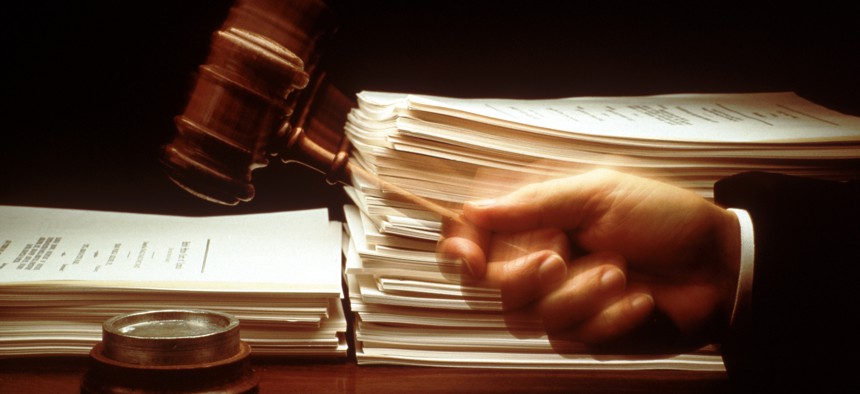 Problems with the resume of a key person in a company's bid leads to a Government Accountability Office recommendation that firm both lose the contract and be kicked out of the competition.
For the second time in nearly a month, the Government Accountability Office has taken an unusual step of telling an agency to disqualify a company from a competition.
The reason GAO outlined in this ruling is a warning to government contractors and to college seniors everywhere -- Never fudge your resume.
GAO sustained a protest by Insight Technology Solutions, which lost a Homeland Security Department contract to AP Ventures. Insight alleged that AP Ventures misrepresented the experience of a proposed key person in its $13.6 million bid.
The requirement was five years of management experience. In its bid, AP Ventures said their person had the required five years and another four years of related experience.
That added experience was one of the reason DHS picked AP Ventures' higher-priced bid to manage the Student and Exchange Visitor Program. Insight's bid was $11.7 million.
In its protest, Insight claimed that the person didn't have the experience AP Ventures said that person had.
GAO verified Insight's allegation in two ways. A check on LinkedIn showed that person's own profile listed fewer than five years of relevant experience.
The second verification came when AP Ventures only responded to GAO's inquiry about experience by saying the person "had the required experience," which led GAO to ask for the person's resume. In response, the company provided a statement from the person describing his or hers experience.
One big problem here was that the information didn't match earlier information found in the person's LinkedIn profile.
DHS argued it made the award decision based on what was provided in the proposals and therefore it did nothing wrong, claiming it was a reasonable decision based on the information it had at the time. The agency argued that the misrepresentation wasn't a material factor in picking AP Solutions over Insight.
"We find the agency's arguments unpersuasive," GAO wrote.
GAO found that without the misrepresentation of the person's experience, DHS could not have reached the conclusion that AP Ventures' management approach was superior to Insight's.
GAO also ruled against DHS on how it gave AP Ventures a higher score for how it would deal with vacancies, despite the two companies proposing nearly identical approaches.
In its recommendation, GAO said that AP Ventures should have its contract cancelled and be excluded from the competition. DHS should also re-evaluate the remaining proposals. If DHS finds that the key personnel experience does not meet its actual need, then the agency should revise the solicitation and ask for new proposals.