Dcode's venture capital fund gets J.P. Morgan backing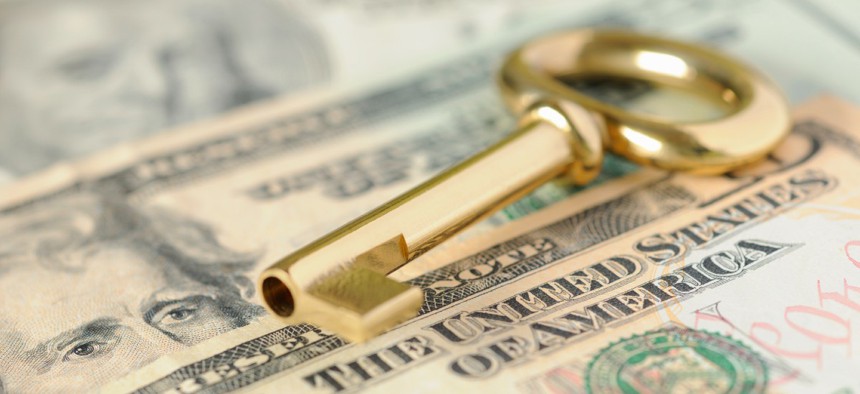 The government technology accelerator's arm for backing startups in the federal landscape can now tap into a more global network of financing and references.
Dcode Capital, the government technology accelerator's venture investment arm, has received an investment from J.P. Morgan Chase & Co.'s wealth and asset management division to gain more capital for backing startups in the federal landscape.
J.P. Morgan Asset Management is committing the investment through its Project Spark program, which launched in 2021 at an initial $25 million seed amount to invest in invest in venture capital funds led by women and people of color. Terms of the transaction investment announced Tuesday were not disclosed.
Launched in 2019, Dcode Capital focuses on growth-stage and commercially-successful technology companies whose creations show potential for adoption by federal government buyers.
Dcode Capital primarily invests in startups that have participated in the accelerator program run by Dcode, which also provides consulting services to federal agencies on bringing more startups into the fold. Dcode also works in turn with startups looking to gain a foothold in government contracting.
Dcode's founders and managing partners Rebecca Gevalt, Meagan Metzger and Meg Vorland are also the leadership group for Dcode Capital.
J.P. Morgan Asset Management's investment "comes at a great time because companies are looking at the federal market as a refuge in a tough economy," Metzger said in a release. "Dcode Capital and J.P. Morgan are both supporting the US innovation base."
Dcode Capital touts having helped 150 venture-backed companies enter into and scale across the federal market.
"Despite increasing dialogue across the alternative investment industry on the need for more diverse managers, there is clearly still a long way to go, which is why we are committed to making a difference by providing capital to diverse emerging managers through Project Spark," added Jamie Kramer, leader of J.P. Morgan Asset Management's alternatives solutions group and chair of the Project Spark Investment Committee. "The women behind Dcode Capital bring their unique experience and perspective to the intersection of venture capital and the federal government."
So far this year: Dcode Capital has made three investments in partnership with New Enterprise Associates, Social Capital and the venture capital arm of Google's parent company Alphabet.
Project Spark is not just about providing capital to venture funds led by women and minorities. The program also allows fund managers to access J.P. Morgan's network of investors and use that brand as a reference when raising capital.