Former Army CIO joins ServiceNow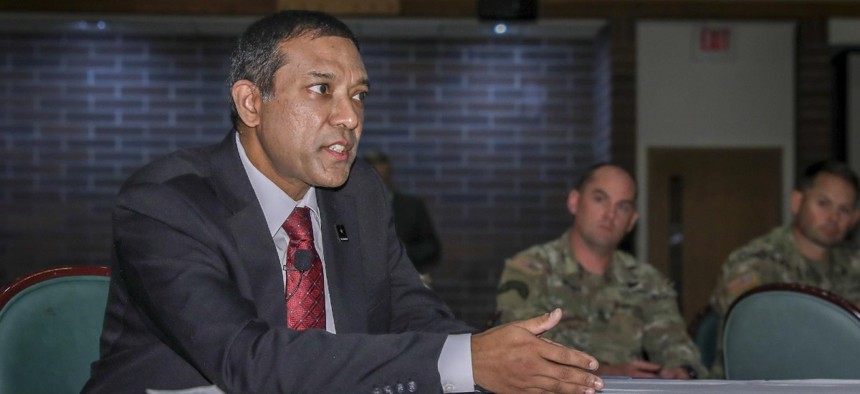 Digital workflow software maker ServiceNow has hired a new leader for its global public sector division in Raj Iyer, the recently-departed Army chief information officer for the past two-and-a-half years.
As the CIO, Iyer oversaw an estimated $16 billion annual IT budget amid the Army's ongoing transformation of its digital enterprise. Iyer announced his plan to leave that position in January for a then-unnamed private sector role.
His new role is a newly created position that sees him responsible for the effort to expand ServiceNow's public sector presence in the U.S. and these other countries in particular: Australia, Canada, France, Germany, Japan and the U.K.
"He's the perfect leader to accelerate the mission critical nature of the work we do with governments around the world, to transform experiences for employees, service members, and citizens," ServiceNow's chief executive Bill McDermott said in a release Monday.
Iyer previously was a senior executive in Deloitte's government and public services practice prior to his appointment as Army CIO.
His departure from government coincides with plans by two other key Defense Department IT leaders to do the same: Navy CIO Aaron Weis plans to step down in late March and Air Force CIO Lauren Knausenberger will exit in June.