Teresa Carlson lands new leadership role with supply chain firm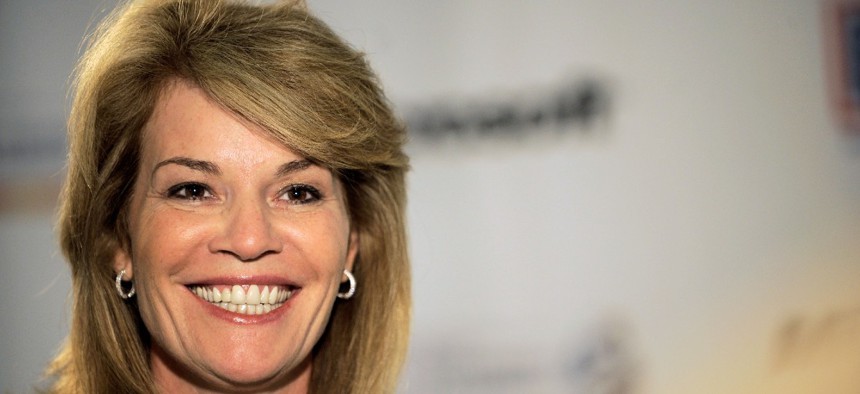 The technology veteran's new employer focuses on order management and other functions related to supply chain and logistics.
Former Microsoft and Amazon Web Services executive Teresa Carlson has been appointed president and chief commercial officer at Flexport, a supply chain technology company based in San Francisco.
Carlson is best known in the federal market for her leadership role in bringing cloud computing services into the mainstream, which put AWS in position to win the first set of cloud contracts at the CIA and other major agencies.
She will lead sales, marketing and communications efforts at Flexport. The company focuses on supply chain management and logistics functions that include order management, trade financing, insurance, freight forwarding and customs brokerage.
Her role also will involve leadership of Flexport.org -- the company's nonprofit arm that delivers supply chain solutions for global aid and sustainability goals.
For example, the nonprofit is organizing shipments of aid to Ukrainian refugees and food for families in the Horn of Africa. To date, Flexport.org has helped deliver aid to 84 countries and supported more than 600 organizations with logistics and shipping.
"Teresa has an impressive track record of scaling businesses globally, and I have seen first-hand her dedication to delivering best-in-class technology solutions for customers around the world," Flexport co-CEO Dave Clark said in a release Thursday. "As Flexport looks to its next phase of growth, we believe Teresa's leadership will help us forge new partnerships at a global scale and seize the incredible opportunity to digitally transform the supply chain for multiple industries."
Carlson will report directly to Clark.
Most recently, Carlson was corporate vice president and executive-in-residence at Microsoft during her second stint at that company.
While a vice president at AWS, she founded and led its worldwide public sector business. She also led AWS' expansion into financial services, energy, telecommunications, health care, and aerospace.
She left AWS in 2021 to take up the president and chief growth officer position at Splunk.
"Flexport has changed the way businesses view supply chain and logistics, and their technology-enabled platform has the power to make a huge impact for so many industries across the globe," Carlson said in a company statement.