Rejection of contractor vaccine mandate does not bar workplace safety measures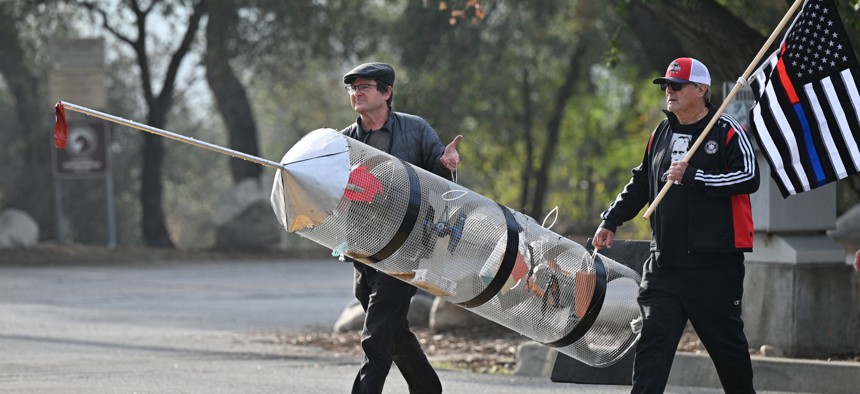 The court's decision to block the Biden administration's order that contractors be vaccinated against COVID-19 or test regularly has been in place since December.
The court injunction blocking implementation of the Biden administration's vaccine mandate covering federal contractors does not include workplace safety provisions, a federal judge ruled on Friday.
In a Jan. 21 court order, Judge R. Stan Baker of U.S. District Court  for the Southern District of Georgia declined to entertain a request for clarification sought by the Biden administration as to whether contractors could voluntarily accept contract modifications requiring employee vaccination. Baker said that the query from the administration was "more akin to a request for an advisory opinion on the propriety of a vaguely-described hypothetical situation than a request for clarification."
Baker also stated in his ruling that the language of his Dec. 7 injunction expressly covers the vaccine mandate contained in the administration's executive order covering COVID safety for contractors, but not the other safety rules contained in the order and in subsequent guidance.
Other than vaccination, the order and subsequent guidance calls for compliance with the most recent recommendations on masking and physical distancing from the Centers for Disease Control and Prevention and requires covered contractors to designate COVID safety coordinators in contractor workplaces. Those two pieces of the order are still in effect while the vaccine mandate is on hold.
The vaccine mandate for contractors had been scheduled to take effect on Jan. 18, after multiple delays, but implementation is on hold because of the nationwide injunction in the Georgia case.
The Biden administration holds that the authority to require vaccinations or regular COVID testing for the contractor workforce is derived from powers granted under the Federal Property and Administrative Services Act, which is also known as the Procurement Act. However, that claim has faced headwinds in multiple courts.
On Jan. 5, the U.S. Court of Appeals for the Sixth Circuit ruled that President Joe Biden likely overstepped his authority under the Procurement Act in issuing the mandate.
The Biden administration's efforts to mandate vaccines for large swaths of the population have been met with mixed success in court so far. The Supreme Court let a vaccine mandate covering health care workers stand while litigation proceeds but blocked a separate and more far-reaching vaccinate-or-test mandate issued by the Occupational Safety and Health Administration covering businesses employing more than 100 individuals.
The vaccine mandate for federal employees was enjoined last week by a federal judge in Texas. The judge in that case cited the Supreme Court's actions in the OSHA case in his ruling. By the time the federal employee mandate was blocked in court, 93% of feds had received at least one dose of the COVID vaccine.