WT Power Breakfast: How tech drives fundamental changes in GovCon business models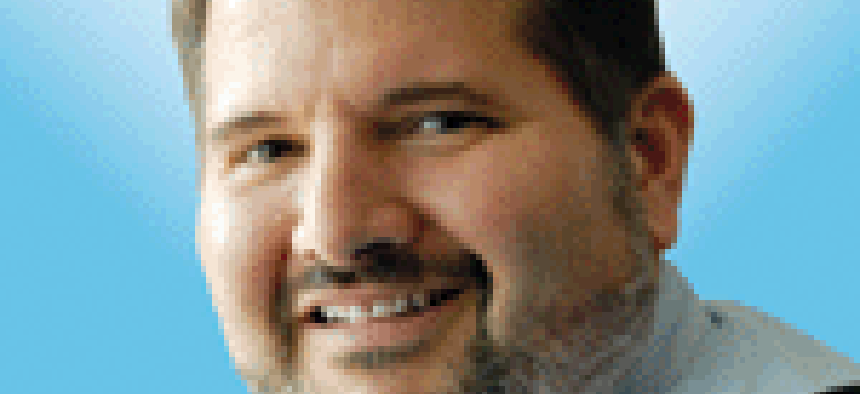 The GovCon market has gone through profound changes over the last decade, not just new technologies but new ways of doing business.
Those changes will never slow down. So we'll take a deep dive into these changes and the ones to come at our Dec. 10 Power Breakfast. The virtual event begins at 8:15 a.m. and will wrap up by 9:50 a.m.
We'll kick things off with a panel of three senior executives sharing how their companies have changed and what has driven those changes. We'll have a particular focus on the cloud because that has been the great enabler of so many changes.
But as these executives will share that is just the beginning. The speakers on this panel are:
Amanda Brownfield, CEO of Applied Insight
Chris Bjornson, cloud practice lead at Accenture Federal Services
Angela Heise, corporate vice president for defense and intelligence at Microsoft
That panel will be followed by a group of the markets leading chief technology officers:
Glenn Kurowski, CACI International
Charles Onstott, Calibre Systems
Yogesh Khanna, Sev1Tech
Cloud computing will continue to drive changes in the market, but there are a plethora of other technologies on the horizon that will disrupt how government and contractors operate. The CTOs will share what they are tracking and how decide what to pursue and what not to. One topic of conversation will be how to separate hype from reality.
To wrap the morning up, we are going to hear the customers talk about the problems they need to be solved and how contractors can support them. But we'll also draw out areas where they see contractors falling short, and common mistakes they see contractors making. You should expect a frank and honest discussion.
That group will include Gardy Rosius, deputy chief information officer at the Energy Department; and Jamie Holcombe, CIO for the U.S. Patent and Trademark Office.
The event is virtual so you can log in from anywhere. Follow this link to register.