SAIC details organic growth and plans to expand pipeline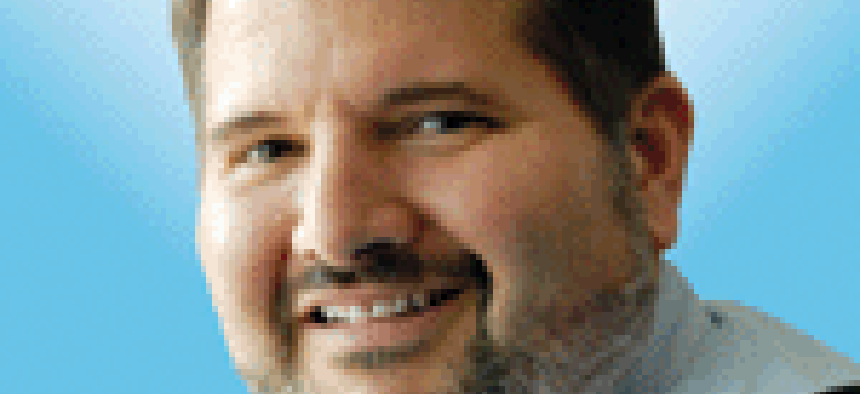 Science Applications International Corp. has reported organic growth for its fourth straight fiscal quarter.
In its just-completed fiscal third quarter, SAIC reported $1.9 billion in revenue compared to $1.8 billion for the same period a year ago.
That translates into 4-percent growth. Profit climbed 6 percent year-over-year to $171 million in adjusted EBITDA (earnings before interest, taxes, depreciation, and amortization).
SAIC now sees its 2022 fiscal year revenue in a range of $7.35 billion-to-$7.4 billion, with the lower end raised from $7.3 billion. The company's fiscal year runs from February to January.
Those are the numbers for SAIC, but often the value of these quarterly financial reports to the investment community is what SAIC sees for the future.
There was no talk about acquisitions when executives spoke about the company's plans for deploying capital. Those funds will go towards buying back stock and paying down debt, which now stands at about 3.5 times annual EBITDA.
CEO Nazzic Keene and Chief Financial Officer Prabu Natarajan said they expect the organic growth to continue into the company's fiscal 2023 and beyond. Their optimism comes despite continuing pandemic related challenges with SAIC's supply chain business.
Prior to the COVID-19 pandemic, the supply business generated well above $700 million in revenue. Today it brings in just north of $600 million.
"However, our ability to grow the company is not dependent on a full recovery in the supply chain business," Natarajan said.
Until growth returns to that business, SAIC is focused on improving margins through additional automation and what he called "differentiated bid strategies."
SAIC is facing familiar headwinds across its businesses, including supply chain challenges and a tight labor market.
Keene described a focus on two previously announced initiatives. One is the future of work and the second is a reorganization of internal investment efforts, which encompasses SAIC's "Innovation Factory" teams focused on artificial intelligence, engineering, and digital transformation.
A top priority for SAIC is attracting and retaining talent, which all its competitors will note as well.
In September, SAIC announced its future of work initiative that includes new employee benefits to bring greater flexibility. This includes an option for a four-day work week, Juneteenth as a paid holiday, increasing paid family leave and holding health care premiums flat for the second year in a row.
SAIC is also reducing its facility footprint and investing in what Keene called a "new operating paradigm."
"This advanced our vision to promote employee well-being and our ability to attract diverse talent while driving financial benefits in the form of increased competitiveness and cost savings," she said.
SAIC expects $25 million in annual savings because of the changes. That money will be reinvested into the workforce, Keene said.
A second workforce issue that has gotten a lot of attention is the impact of COVID-19 vaccine mandates. Keene said the company expects a minimal negative impact.
"As of last week, 96 percent of our workforce is compliant with our vaccine policy and we expect that to increase modestly going forward," she said.
SAIC believes it can accommodate or reposition a large portion of the unvaccinated. Keene said that the eventual net impact will be immaterial.
The creation of innovation factory teams is already paying dividends as evidenced by Monday morning's announcement that SAIC booked a $1.1 billion Navy contract to produce, test and deliver torpedoes.
The win reflects has SAIC has shifted from work on specific program capabilities toward more of an enterprise solution that focuses on long-term customer needs, she said.
"This year, we implemented changes to our organization structure and incentive metrics to tighten collaboration between our innovation factory teams and the growth priorities of our sectors," Keene said.
Under the Navy contract, SAIC will integrate various subsystems for the Navy torpedoes.
"This is a direct reflection of SAIC's understanding of the undersea domain, coupled with our internal enterprise-wide investments in our digital manufacturing solution, our integrated logistics and supply chain solution and other digital engineering capabilities," Keene said.
SAIC's pipeline is ripe with similar systems integration opportunities. Keene said SAIC will remain picky and will pursue the work where the company knows the technology, the domain, the legacy systems, and the partners.
A continuing large opportunity area for the company is IT modernization and cloud migration.
"We do a considerable amount of that work today and it is significant part of our pipeline going forward," Keene said. "We see it across all the customers we serve."