Telos' headwinds will sound familiar but so will its path forward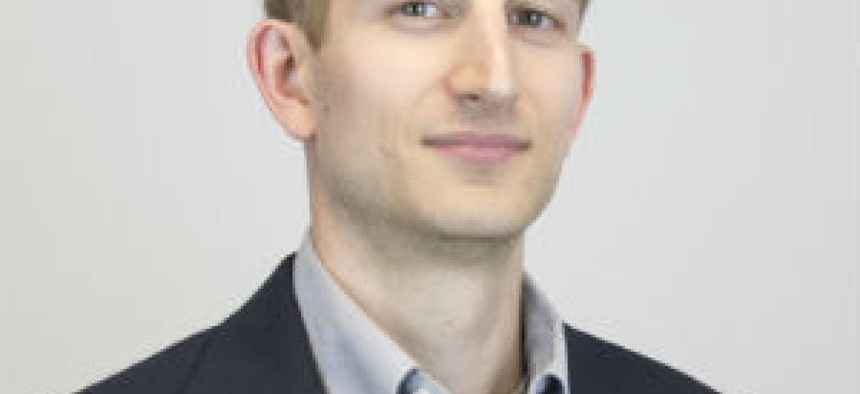 Ongoing and feared supply chain disruptions across the government market have been well-documented ay many publicly traded companies, both of the blue chip defense hardware variety and systems integrators.
Cybersecurity company Telos Corp. can add contract delays as a headwind it has to navigate on top of delayed shipments from subcontractors.
During Telos' third quarter earnings call with investors Monday, executives said they took $43 million-to-$50 million off the company's revenue outlook for this year and now see sales of $240 million-to-$245 million.
That equates to a cut of between 15 and 17 percent off the top line and new expectations of year-on-year growth of 33-to-36 percent, Telos management told analysts.
Chief Financial Officer Mark Bendza highlighted three of Telos' federal programs in particular as underlying those more conservative forecasts: the Transportation Security Administration's PreCheck trusted travelers program, a Centers for Medicare and Medicaid Services initiative for verifying health care providers and an Army telecommunications modernization contract in the Pacific region.
SIDEBAR: Retirement sparks realignment
Also during the call, Telos CEO John Wood announced that Chief Operating Officer Ed Williams will retire from the company after 28 years there and 18 of them as COO.
Williams' retirement sets in motion a realignment of his responsibilities to a pair of executive vice presidents that now report directly to Wood as of Monday.
Mark Griffin will step in as executive VP of security solutions, while Brendan Malloy was named EVP of secure networks.
A 37-year Telos veteran, Griffin formerly was general manager of the identity business and is credited with helping lead the pursuit and capture of the TSA PreCheck expansion contract.
Malloy has been with Telos since 1996 and since 2012 has been general manager responsible for the business development, implementation and operations for secure networks offerings.
Williams will remain on the leadership team until the end of January 2022 to support the transition.
Ashburn, Virginia-headquartered Telos is one of three companies alongside Alclear and Idemia Identity & Security USA as vendors on a contract to help expand the PreCheck program, but they are in a waiting period to proceed.
Bendza said Telos now expects the group to receive an authority-to-operate from TSA before this year ends, however that also means revenue recognition will happen next year as the agency is apparently taking more steps to ensure it is getting things in order.
"TSA is very protective of their brand, and so they want to make sure that all expansion providers come out of the gate strong with a secure solution that has gone through all the vetting components within their whole organization," said Mark Griffin, executive vice president of security solutions.
"There are steps in the approval process that the government takes, they review your security documentation," Griffin added. "Although we were confident that those processes were going to begin on the last earnings call, they were delayed, and so now we have seen progress."
On the matter of CMS, Telos is providing its IDTrust360 identity management to that agency so it can evaluate and validate health care providers under a potential $2 billion contract over up to 10 years.
A similar trend is playing out there that took place in the national security community during the pandemic: lack of in-person fingerprinting and other checks. Which means much of the revenue there is also being pushed out to next year as well.
"The population that this program was anticipating was the lower-risk health providers that needed to undergo background checks based on that population," Griffin said.
But Telos believes it has another option to offer for that contract so the work can go ahead.
"We'll also be targeting the acquisition that we had earlier in the year, which is the Diamond Fortress acquisition, the touch-less fingerprinting application to basically bring in other capabilities and modalities to collect that population," Griffin said.
The Army telecom project is a matter of waiting on a perpetual software license that once in place would let Telos proceed on the contract, which Bendza called a "large multimillion dollar" pact.
Regarding the supply chain: the issue there as Telos sees it is within a "large program within secure networks" as Bendza characterized it.
"There are several large shipments on a secure networks program that are forecasted to go out at the end of this quarter," Bendza said. "Those supply chain disruptions are impacting one of our subcontractors, and that's going to push those shipments out of the end of the fourth quarter into the first quarter."
Telos also nearly halved its profitability expectations in the revised outlook to between $18 million and $19 million in adjusted EBITDA (earnings before taxes, depreciation and amortization).
"I think it's an important point, none of these changes in any way represent a loss of business. All of this is timing," Bendza said.