Leidos' revenue projections highlight uncertainties around the budget, supply chain and vaccinations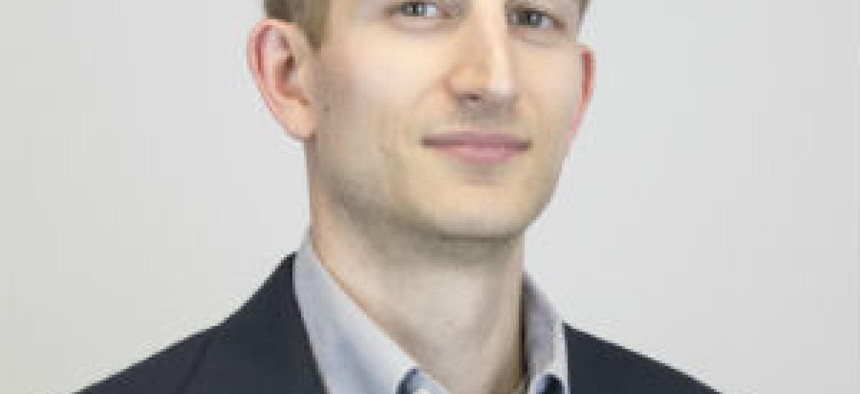 In the grand scheme of things, Leidos trimming its revenue outlook for this year by roughly three-fourths of a percent is not that big of a deal.
But some of the megatrends that lead Leidos in the direction of fractionally more conservative expectations do warrant wider consideration in gauging where the federal technology market is at today and its overall direction.
In Leidos' third quarter financial report, the company said it now sees this year's revenue in the range of $13.7 billion-to-$13.9 billion. The low end is unchanged and the top end is down from the prior $14.1 billion figure.
Megatrend number one is budget uncertainty: something Leidos and other companies in the government market have no control over.
Agencies are operating under a continuing resolution through Dec. 3 -- the same date of the debt ceiling expiration -- and Leidos is contemplating either an omnibus spending bill signed into law, or another CR through March.
During a conference call with investors, CEO Roger Krone said some agencies are being more conservative in their plans for this current fiscal year, which means spending is being deferred to later.
Chief Financial Officer Chris Cage said most of that impact is among Leidos' defense and intelligence customers, not so much in the health and civilian segments.
"We've seen it before when the budget uncertainty gets as bad as it is today, and pretty much eventually, they'll spend that money be it next year or the year after," Krone told analysts. "So the work still needs to get done, it's just not getting done in third and fourth quarter."
Third quarter revenue did climb 7 percent from the prior year period to $3.5 billion, a growth rate that becomes 6 percent when excluding acquired sales via 1901 Group and Gibbs & Cox. Defense solutions segment sales were 1-percent higher on an organic basis and 3 percent overall versus last year's third quarter, while health was up 31 percent and civil rose 3 percent.
At the midpoint of Leidos' new sales outlook, organic growth for the year would be 9 percent and total revenue would be up 12 percent.
Megatrend numbers two and three for discussion here are items that Leidos and the market at-large have at least slightly more control over: supply chain disruptions including the computer chip shortage, and the mandate for federal contractors to get the COVID-19 vaccine by Dec. 8.
Given Leidos' role as a technology systems integrator, it sources pretty much the same supply chains as companies in commercial sectors do for items like computers and other related equipment.
"A PC we used to get maybe in four weeks now probably takes 20 weeks, a server probably the same if not longer, some of the networking equipment about the same," Krone said as an example.
What is Leidos doing about it in the meantime? For one, they are in constant discussions with supplier partners and trying to place orders ahead of need, plus showing more willingness to hold and own inventory.
Back to the laptop example: Krone said Leidos is discussing with customers on whether they would rather have a certain type of machine now or a different one later. Most are opting for the latter, Krone added.
"We see this as a delay, not a long-term problem: something that for most of us will correct early next year," Krone said. It isn't the same issue that you might see in the auto industry or and others.
"But there's only so much you can do," he added. "If the chips aren't there, they're not being put on the board, they're not being put into the equipment and we can't put the equipment in the customer (environment) and take revenue credit."
The Dec. 8 contractor vaccination deadline is also an overhang all companies that do business with the federal government are trying to get a handle on. Even amid some suggestions that there could be some adjustments, either an extension on the deadline or regarding certain exemptions for workers.
Leidos' own rules are that in order to go into a company facility, employees must be fully vaccinated or have a negative COVID test within the past 72 hours. Customer facility rules are different depending on who and where they are.
Krone referenced Leidos' own effort in encouraging employees to get the vaccine through its "Move the Needle" sweepstakes, through which staffers were entered into a lottery for a year's salary and 10 won the prize.
The company's overall vaccination percentage is somewhere in the "mid-90s" range, Krone estimated. A "single-digit percentage" will likely not receive the vaccine nor apply for an exemption, he added. Potential headwinds related to staffing are also factored into Leidos' new guidance.
What of those employees in the single digit category? Leidos does not want to lay them off and is trying to get a better handle on the implementation of the mandate.
One option Leidos has on its mind is moving them to parts of the company's business not subject to the federal contractor mandate or others depending on what they do and their location.
"That's not going to be true in every case, but the strength of having a diverse portfolio that we do have allows us to move people back and forth," Krone said.