How General Dynamics IT handled the aftermath of George Floyd's death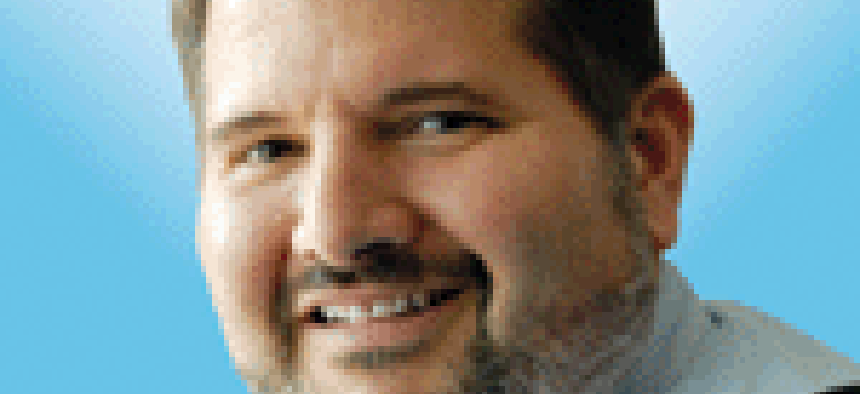 General Dynamics IT found itself in a place it had not been before in the wake of the killing of George Floyd in June 2020.
Black employees were hurting and scared. Everyone was devastated by the brutality of Floyd's murder. Like other companies across the market, GDIT facilitate discussions and support groups.
GDIT President Amy Gilliland knew she had to send a strong and clear message to employees.
"I was very deliberate," Gilliland told me in a recent conversation. In addition to participating in conversations with employees, she released a video to the send the message that "I absolutely 100 percent will not tolerate hate in this company."
Months ahead of the pandemic, GDIT established employee resource groups as it worked to integrate the acquisition of CSRA and create a new company culture. In the wake of Floyd's death those groups took on a new mission.
"We had established the groups but I wouldn't say they were a community," she said. "We doubled down on how those communities engaged and how our leadership engaged. We had some really difficult conversations."
Gilliland spoke with me following her presentation at the GDIT Women + Technology event on Tuesday.
"Diversity, equity and inclusion had always been something we were focused on but there was a realization on my part that we had a lot more work to do," she said.
One area Gilliland focuses on is the diversity of the employees in the mid-level of their careers. These are where future leaders emerge.
"People need to see themselves in leadership," she said. "From a gender perspective, I think people can see themselves but from a diversity perspective we have more work to do."
GDIT is also doing more training around inclusion.
"How do we think differently?" she said. "Sometimes people just don't think about what they say or how it might be heard by somebody else."
GDIT is also looking at how it engages in the community and what the company gets involved in, particularly with respected to under-represented groups, Gilliland said.
"George Floyd was an impetus and a driver for us to accelerate the path we were going on but perhaps we weren't going as fast as we should have," she added.
Gilliland shared the video with me that she released to employees in the wake of Floyd's death and her passion is evident.
"GDIT finds itself in a place it has not been before, having open conversations about race, discrimination and hatred. This is new and for many uncomfortable. But we must have this dialogue," she said at the opening.
The company declined to let me post the video here. In it, Gilliland also acknowledges the pain and fear of her Black employees and extolls all of GDIT to speak up against prejudice and discrimination at work and in their communities.
"Help be a force of change," she said. "Imagine the power of 30,000 of us denouncing hatred and bigotry in every walk of our lives. That is change."