Amy Gilliland on how COVID led General Dynamics IT to rethink employee relations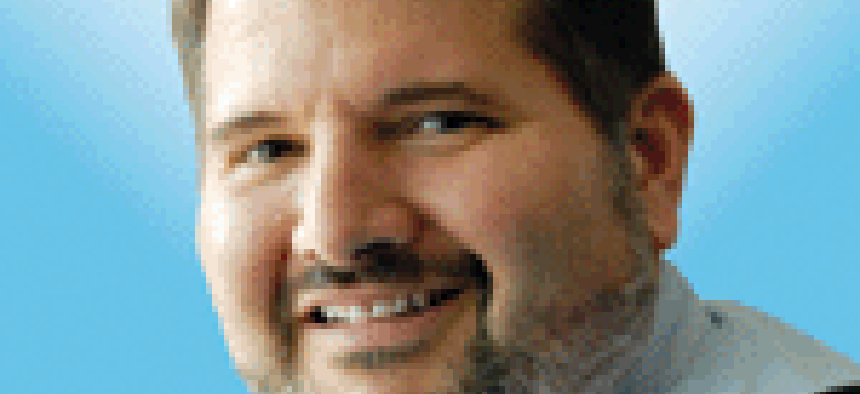 When the COVID-19 pandemic began in March 2020, both President Amy Gilliland and her leadership team at General Dynamics IT knew early on that the business would emerge as a different organization on the other side of the crisis.
No area was more greatly affected by the pandemic than the people side of the business.
"We've used these 18, 19 months of the pandemic to completely reimagine how we look at talent," Gilliland said during her session at the GDIT Women + Tech 2021 event.
The business built their approach to the talent issue around these three questions and took several actions around each:
How do you attract talent?
How do you treat your employees?
How do you help employees evolve their careers? 
GDIT accelerated its hiring process because of COVID and the increasing need for employees and the competition for talent.
Customers were already looking to modernize their technology, but with COVID they needed to do it right away.
"So speed is really important in this market," Gilliland said. "We don't have the luxury of weeks or months to hire employees."
They still need to do due diligence, but the goal now is how to do that faster.
We need to go from interview to offer quickly," she said.
She's driving that sense of urgency throughout the organization from a hiring perspective and they are targeting employees they want to hire. Veterans is one example.
"That's an exciting population for us," Gilliland said.
GDIT prides itself on its knowledge of its customers' missions and veterans coming out of the service are steeped in that knowledge.
"I think that the culture we have in terms of ethics and what matters to us really resonates with them," she said.
Since the pandemic began, GDIT has increased its veteran hiring rate by 200 percent.
"That's great for GDIT and its great for our customers," she said.
GDIT has also increased its use of employee referral incentives. Those now account for 20 percent of new hires.
The company has also put a focus on the employee experience and building a community. Gilliland, herself a Navy veteran, again used veterans as an example of what they are doing.
"From a veteran perspective, the transition period goes from day one to your 365th day," said Gilliland. "It's a big life change, so we have set up a micro mentoring program, where we put new veterans in touch with a network."
GDIT has several employee resource groups focused on different employee communities.
"Building that sense of community makes you feel like you are a part of something that's more than just a transaction or a job," she said.
The question around career development has led GDIT to a couple actions. First, it is working with managers to change the culture and get them to embrace the idea that your high-performing employees need to be able to move around the business.
"You have to be willing to allow them to move on to other organizations. They have to have those kinds of career pivots," she said.
While it is a cultural change, GDIT also is developing a technology-driven solution to enable movement.
"We should have a Netflix-like experience for internal mobility," Gilliland said. "You should be able to go into our website and type in a couple filters – your career experience, your certifications, your interests -- and it should spit out jobs that are available at GDIT."
The business is working on that using machine learning and is close to that ability now.
GDIT also has an internal mobility team focused on helping employees find opportunities inside of the company, but Gilliland said such a Netflix-like portal will let employees take more control and be more proactive in their career development.
The business also is increasing efforts around training and certifications for employees.
"We have a goal to materially improve the number technical certifications that our employees have compared to last year," Gilliland said.
The pandemic has taught GDIT and the rest of the federal market that work can be done from nearly anywhere.
"We are talking to our customers about what flexibility might look like," she said. "It's not always possible but there are certainly places where you can do unclassified development work for an intel customer."
Gilliland said she is seeing improvement there.
"You could number those kinds of positions in the dozens before COVID and now we're measuring it in the hundreds," she said. "I think they understand the importance of flexibility"