Long-time PR, marketing exec calls it a career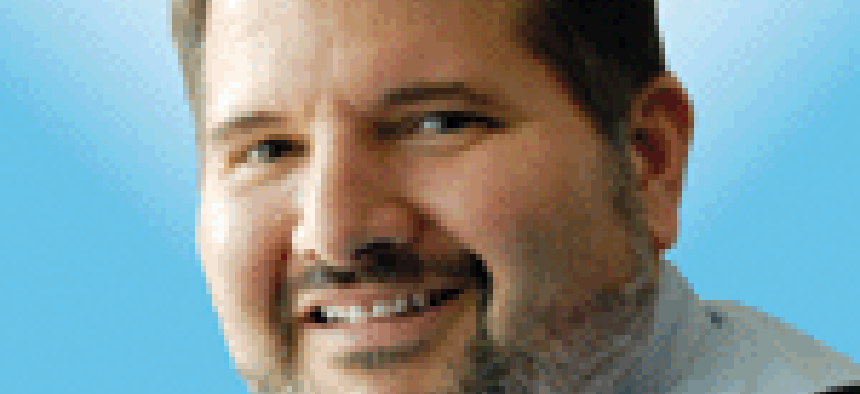 Larry Rosenfeld, a PR and advertising exec who has spent nearly 50 years in the government market, is retiring and stepping down as CEO of Sage Communications.
Larry Rosenfeld, a fixture in the government market, is calling it a career after a nearly 50-year career running a pair of advertising and public relations companies.
He's retiring from his firm, Sage Communications, and turning over the CEO post to his long-time collaborator and Sage co-founder David Gorodetski. Julie Murphy, another long-time Sage employee and current partner, has been named president.
Rosenfeld isn't completely disappearing. He's staying on as a consultant and adviser to Sage.
He and Gorodetski founded Sage 17 years ago after three decades at Stackig Advertising & Public Relation. Over the years, he probably worked for or competed against just about everyone. Some of the biggest companies in the market have been his clients.
Full disclosure: I met Rosenfeld soon after I joined Washington Technology in 1996. We've known each other for many years. For several years I reported to his wife Jennifer, who ran sales and managed operations for WT and our sibling publications.
One thing I like about Rosenfeld, besides a wicked sense of humor, is that he never leveraged any of that to get me to write about a client or slant a story.
He had people like Murphy doing pitches, of course, but the approach was the same as well. They knew Washington Technology and what we cover almost as well as I do. If they didn't, they asked good questions.
I get so many pitches from PR firms where it's obvious that they have no idea what the government market is or what WT does. So I appreciate that Sage and the handful of other firms that understand the market. It is their emails and phone calls that I return.
Washington Technology doesn't write about companies like Sage that sell advertising and PR services to the companies that we do write about. But Rosenfeld's presence in the market has been significant that we have to acknowledge it.
Happy retirement, Larry.