How this DARPA research effort will try to stop the next pandemic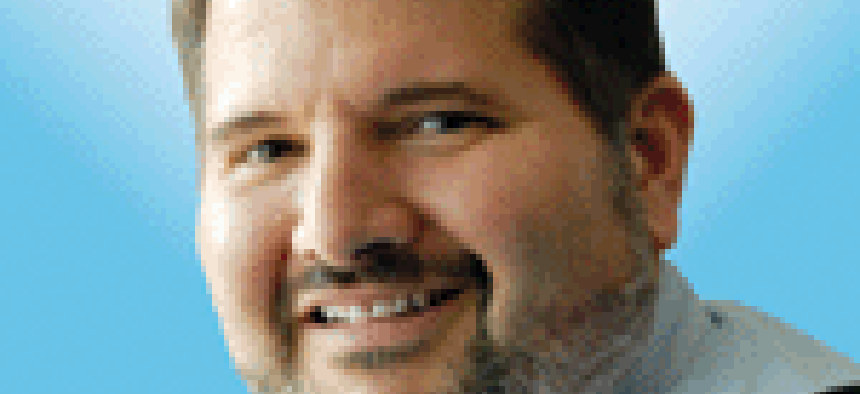 FLIR Systems is working with the Defense Advanced Research Projects Agency to develop fabrics with embedded capabilities to battle exposure to chemical and biological threats, including future pandemic viruses.
In more normal times, we probably wouldn't write about a company winning a potential $20.5 million contract to develop the next generation of protective fabrics that will protect wearers from all sorts of chemical and biological threats.
Obviously, these aren't normal times and we aren't even close to the new normal. But this story does illustrate how important and consequential government research can be.
FLIR Systems has been tapped by the Defense Advanced Research Projects Agency to develop new fabrics that will use embedded catalysts and chemistries that can fight and reduce the risk posed by contact with chemical and biological threats.
The fabric will be used in boots, gloves and eye protection. Soldiers on battlefield, health care works and others are the target users of the materials, the company said in a press release.
The contract is part of DARPA's Personalized Protective Biosystems program. DARPA is no stranger to working on these kinds of programs but their profile is now much higher because of the COVID-19 pandemic that has killed half-a-million people in the United States.
In this recent 60 Minutes episode: Matthew Hepburn, a DARPA program manager and an infectious disease physician said DARPA's goal is to stop pandemics from happening.
Hepburn told the program that when he was hired at DARPA eight years ago, his mission was to "take pandemics off the table."
This is not new work for FLIR. The company has been working on what it calls an Integrated Soldier Protective System. The fabrics that FLIR will develop under the DARPA contract are part of that system.
One goal is to create protective gear that is lightweight and cooler to wear.
"The complete system will enable troops and first responders to operate without the burden of carrying and wearing PPE, which can cause heat stress and reduce time spent completing the mission," FLIR said in a statement.
The contract has two-year base, a two-year option and then a one-year final option. Most of the work will be performed at FLIR facilities in Pittsburgh.
The goal is that at the end of the five years, FLIR will have delivered a suite of protective fabrics and garments that will be ready for a program of record with the Defense Department.