Industry groups, execs put focus on democracy in wake of Capitol building riot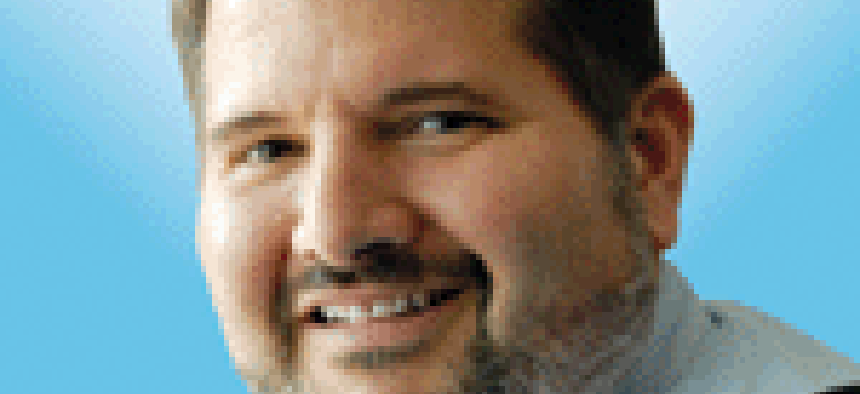 The chaos that broke out on Capitol Hill on Wednesday was a shock felt everywhere and has triggered a variety of responses from leaders in the government contracting space.
Condemnations of the violence were universal as industry groups and company executives tried to allay the fears while emphasizing some of the U.S.' foundational values in various statements.
"Democracy thrives on passionate debate and different opinions but dies in anarchy and violence," Leidos CEO Roger Krone said in a statement released Wednesday night. "The actions of this small minority do not represent the majority of Americans across the political spectrum who strive for the good but who may differ on how that good is accomplished."
The Professional Services Council, which represents a broad range of government contractors, called on the president to support a peaceful transfer of power.
"We believe in productive political discourse and in a bipartisan approach to governing," said David Berteau, PSC president and CEO. "We reject any resort to violence, threatened or real. We believe it is time for all Americans to support the transition to the next administration, starting now."
The National Defense Industry Association and IT Industry Council also released statements condemning the rioters and urging bipartisanship.
"A peaceful transition of power is not self-executing – it requires all public officials to put the nation first, before personal or political interests," ITI President and CEO Jason Oxman said.
NDIA President and CEO Hawk Carlisle highlighted the oath to the Constitution he took upon joining the Air Force, from which he retired as a general.
"The despicable acts of yesterday's mob, egged on by irresponsible rhetoric, is anathema to those values and the foundational document that has made America the shining city on the hill that has beckoned millions to a better way of life," he said in his organization's statement.
Other industry leaders were active on social media expressing their dismay over the riot on Capitol Hill.
"A protestor said this is, 'The People's House.' That is correct. But you are not allowed to breach the Capitol's security, break windows, and go on to the floor of the Senate and House," CNSI CEO Todd Stottlemyer wrote on his Facebook feed. "That is the definition of lawlessness."
On LinkedIn, ManTech CEO Kevin Phillips talked about the need to move beyond the rhetoric and "focus instead on how we can help ensure America remains strong and resilient."
The mission is to build a strong and peaceful nation where we take care of each other. A nation that "recognizes our differences, offers us a voice, a vote and inalienable rights that remain a beacon around the world," Phillips said.
The attack on the Capitol building brought disbelief and sadness, Science Applications International Corp. CEO Nazzic Keene said.
"Disbelief over the unprecedented, violent attack on our democracy. Sadness, that this is further evidence of the work that needs to be done to heal our nation," Keene said, while also encouraging people people to think about what unites us
"Beginning with a love of country and commitment to service. This fuels the passion each of us brings to our work and unites us in a common purpose," she said.
Some executives saw some signs of hope. Bill Brown, chairman and CEO of L3Harris Technologies, wrote on LinkedIn about how disheartening the violence was.
But "despite the violence, the resilience of our democracy was evident last night when the House and Senate, Democrats and Republicans, reconvened and completed their work by formally accepting the Electoral College votes submitted by the states," Brown said.
Eric Fanning, CEO and President of the Aerospace Industries Association, also applauded Congress for returning the Capitol building.
"Ensuring the peaceful transition of power is a hallmark of our democracy. We must remain committed to this as a nation," Fanning wrote. "We must now unite to confront our most pressing challenges."
Booz Allen Hamilton's CEO Horacio Rozanski echoed those sentiments. "There is still much work ahead to bring together our deeply divided nation, and we believe better days are ahead -- better days of our making; better days to celebrate the American ideal; and better days to build a more perfect union we will be proud to leave for our children," he said in a statement.