CACI, Northrop talk M&A and scale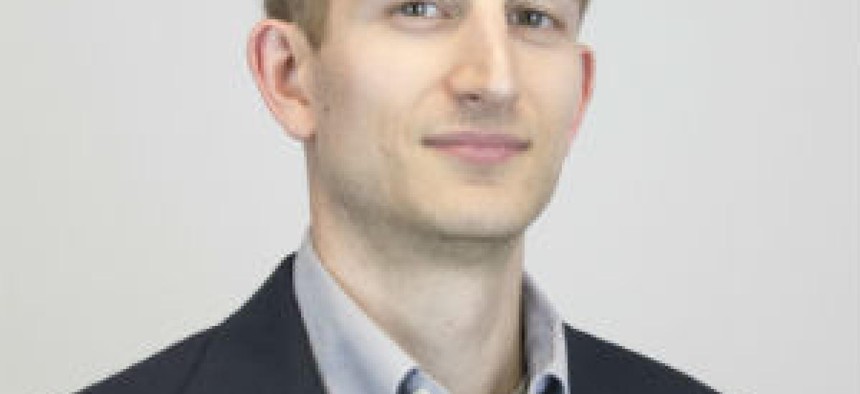 Thursday morning saw two publicly-traded government contractors speak with investors during their quarterly earnings calls: one a serial acquirer and the other a notable seller in today's market.
Here are snapshots of what we heard.
CACI International
Per custom, CACI International's merger-and-acquisition strategy was what analysts wanted information on during the company's second quarter earnings call.
So this was one part of CEO John Mengucci's reminder to investors -- M&A is CACI's number one priority and preference for capital deployment. CACI has announced four deals in the past 14 months, most recently of Ascent Vision Technologies last summer for $350 million.
Part two of his reminder was CACI's M&A thesis is to always look at gaps in customer relationships and technologies. So where does the word "scale" fit into that given what's happening in today's government services M&A landscape?
"Rarely has this company ever bought something that looks just like something we already have so we can do more of what we already have," Mengucci told analysts. "When I hear that term 'scale,' to me that's a revenue measure and it's dollars in each capability I already have."
"When we find gaps, whether we fill that with a company that has a single capability or whether we fill that with a company that has multiple capabilities, that's how we look at size. We've never shied away from doing smaller deals, we've never shied away from doing larger deals."
The big subtext of that scale question: Perspecta's announcement Wednesday that the company will sell itself for $7.1 billion to shareholder and longtime investor Veritas Capital.
Perspecta and Northrop Grumman's IT services business will in the first half of this year both fold into Peraton, which will grow in size by roughly 7 times to $7.5 billion-$8 billion in annual revenue.
Whether CACI would consider putting in a bid for Perspecta, as was the case with CSRA in 2017 and 2018, was also the subject of an analyst question. No answer from CACI executives on that one. They declined comment to that question.
CACI left its current fiscal year financial guidance unchanged at $6.05 billion-to-$6.25 billion in revenue, which suggests 6.3-percent organic sales growth at the midpoint. The company also is still forecasting $372 million-to-$392 million in net income and a 10.8 percent adjusted EBITDA margin (earnings before interest, taxes, depreciation and amortization).
Second quarter revenue climbed 5.2 percent to $1.5 billion with 4.3 percent of that increase organic. CACI also reported $2.1 billion in awards that puts its book-to-bill ratio at 1.5 times for the trailing 12 months, a number that shows continued growth down the horizon.
Total backlog stood at $22.4 billion with $2.9 billion of that funded as of Dec. 31.
Northrop Grumman
On the flipside, Northrop Grumman is also a contributor to dealmaking in today's landscape as that defense company moves toward completing the sale of its IT services business to Peraton for $3.4 billion.
That transaction will close around the same time that Northrop will mark the third anniversary of its acquisition of Orbital ATK, which made the buyer's priorities of larger defense and space platforms clearly known.
Both that focus and the overall government IT market's dynamics led Northrop to find a new home for that business, CEO Kathy Warden told investors Thursday.
"This is an area that we are going to be less focused on and we wanted to get that business into the hands of an organization that wants to invest and to build scale," Warden said. "In the IT services business, scale is an advantage, and Veritas has the vision that you see playing out even most recently with their announcement to acquire Perspecta and put all of these businesses together."
Northrop's exit from that element of IT certainly does not mean the defense giant is walking away from the digital realm. Much of Northrop's software-oriented work resides in its mission systems segment and the company's overall digital focus is largely tied to platforms.
Take the Air Force B-21 bomber for instance, which Northrop executives are for the most part reluctant to speak on in detail given much of that program is classified. But Warden gave this glimpse into how Northrop is working to take that program into the next and future phases.
"We're doing that through a number of ways, the digital engineering and the digital thread that we have on the program, the testing of hardware and software on a surrogate test bed and the thinking about maintaining and manufacturing in the early phases of design as well as the interface with the end user," Warden said.
Falls Church-based Northrop sees this year's revenue at between $35.1 billion and $35.5 billion, which does not factor in the IT services business. Sales last year climbed 9 percent to $36.8 billion.
Total backlog stood at roughly $80.9 billion as of Dec. 31 with $32.5 billion of it funded.