AeroVironment eyes higher-flying unmanned aircraft in $405M deal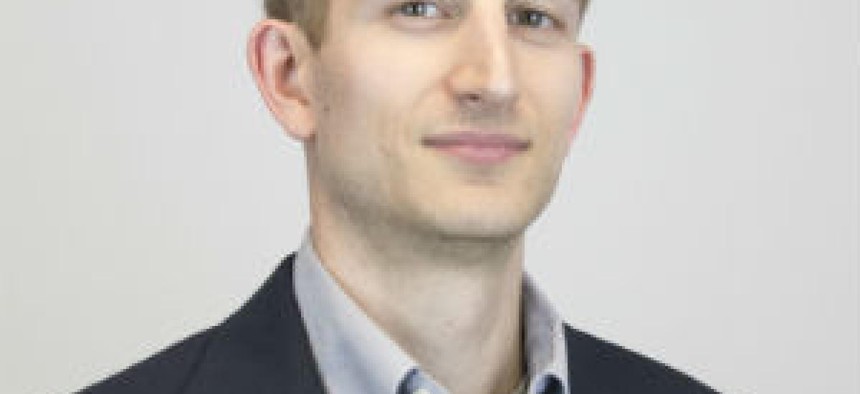 On the heels of unveiling one acquisition for its ground game, AeroVironment has revealed a second larger deal valued at $405 million to move further up the food chain of size and altitudes for unmanned aerial vehicles.
AeroVironment announced Wednesday it will pay $355 million in cash and $50 million in stock to purchase Arcturus UAV, a supplier of those platforms and other related services to customers such as Special Operations Command and the Army.
Arcturus UAV's offerings include both the aircraft themselves and so-called "ISR-as-a-service" through a contractor-owned, contractor-operated model that sees the company supply the products for short missions in intelligence, surveillance and reconnaissance.
"We can leverage their business model to provide our customers and their customers with hardware sales or with 'COCO' services depending on what the customers require," AeroVironment CEO Wahid Nawabi said Wednesday in a conference call with investors.
"There is tremendous opportunity here for cross-selling, providing each others' business models and go-to-market strategies."
On the customer front, Socom has selected Arcturus UAV for both of that agency's most recent rounds of awards for the Mid-Endurance Unmanned Aircraft Systems program for unmanned aircraft and airborne ISR services.
MEUAS III was awarded in 2017 at a $475 million ceiling, while MEUAS IV was finalized in June and is nearly doubled at $975 million.
In addition to those wins, Arcturus UAV is one of four companies involved in the Army's Future Tactical Unmanned Aircraft System program that could be worth at least $1 billion to the eventual winner to replace the Shadow drone.
The Arcturus UAV product portfolio concentrates on Group 2 and Group 3 unmanned aerial systems, both of which represent new product segments for AeroVironment as the latter currently focuses on the smaller Group 1.
Group numbers are how the Defense Department categorizes types of UAS based on size, altitudes they fly at and expected capabilities.
For AeroVironment, this deal for Arcturus comes roughly one month after the announcement of the pending $45.4 million acquisition of Germany-based Telerob to enter the unmanned ground vehicle market and add other technologies that augment the platform.
"We believe that long-term, we can provide our customers and their customers, common customers, with a multi-domain intelligent robotic system solution that can do a lot more for our customers in the long run," Nawabi said.
AeroVironment sees itself now "having the ability to offer a one-stop shop across our portfolio of solutions from unmanned Group 1 UAVs, to Group 2 and 3, to loitering missiles and then UGVs," Nawabi added.
That vision also extends to the software-based technologies like those AeroVironment is bringing in through Telerob.
"For our customers to have systems that are interoperable and integrated, that they work together on multi-domain in a distributed fashion with AI, it is going to be an incredibly attractive and desired capability in the long run," Nawabi said.
Arcturus was founded in 2004 and has nearly 270 employees. The company posted around $84 million in revenue for the 12-month period ended Sept. 30, 2020 with $35 million in adjusted EBITDA (earnings before interest, taxes, depreciation and amortization).
The $405 million purchase price values Arcturus UAV at approximately 11 times its adjusted EBITDA for the 12 months ended Sept. 30 net of expected tax benefits.
All parties expect the deal to close by the end of April, pending closing conditions and regulatory approvals.
Jefferies LLC served as exclusive financial adviser to AeroVironment with K&L Gates the legal adviser. Evercore acted as exclusive financial adviser to Arcturus with Hogan Lovells the legal adviser.