AeroVironment works on its ground game in new acquisition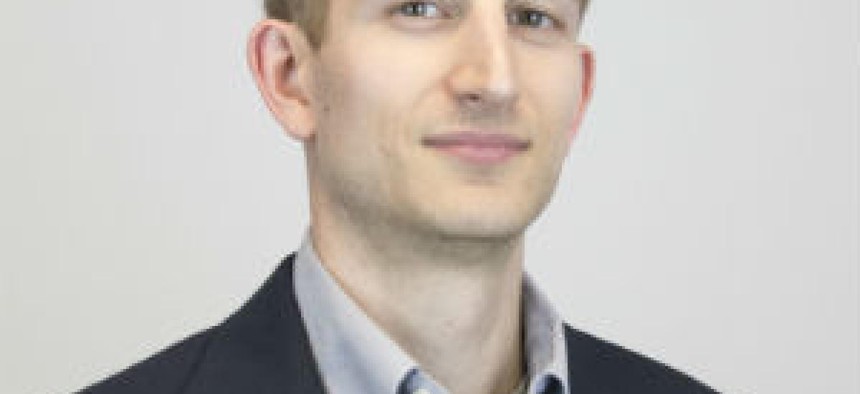 Known for its aerial portfolio, AeroVironment has gone to the ground game for its latest acquisition of an unmanned vehicle and robotic technology maker in an effort to be better positioned for multi-year programs.
AeroVironment announced Tuesday it will pay at least $45.4 million to acquire Telerob, a Germany-based provider of ground-based vehicles and other augmenting technologies. The transaction agreement contains an earn-out clause of up to $7.3 million to Telerob's shareholders based on achieving specific milestones.
Telerob was founded in 1994 and designs its unmanned ground vehicles for missions in areas such as explosive ordinance disposal; hazardous materials handling; and chemical, biological, radiological and nuclear threat assessment.
Both companies in November submitted a joint proposal to the Air Force in pursuit of a multi-year EOD robotics program, where AeroVironment will be the prime of the team.
"We will also pursue additional significant domestic UGV opportunities with the United States Navy, Marine Corps, Air National Guard and various police forces," AeroVironment CEO Wahid Nawabi said Tuesday in a conference call with investors.
Against that backdrop, the deal would appear to place AeroVironment as a competitor for those contracts against longstanding players such as FLIR Systems and QinetiQ North America.
With Telerob entering the frame, AeroVironment will also pursue international programs given the former's footprints in 45 other countries.
Both companies anticipate the deal to close in Spring 2021 subject to German government approval, after which Telerob will become a subsidiary of AeroVironment with plans to retain the entire team.
BNP Paribas Securities and King & Spalding LLP advised AeroVironment on the transaction.