Public CEOs weigh in on budget landscape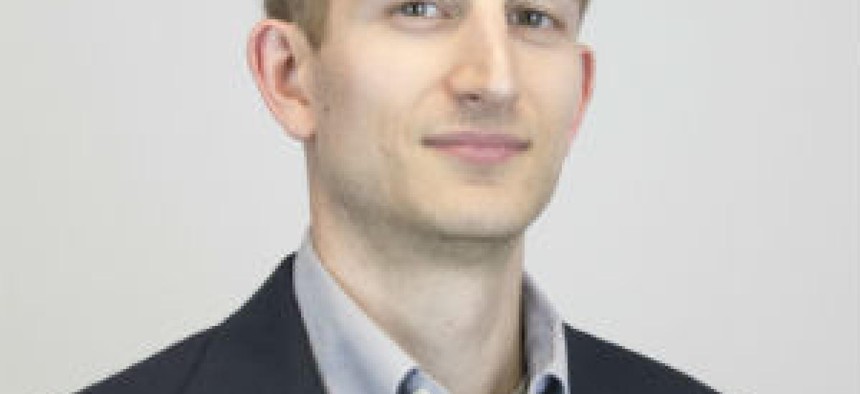 There seems to be near-unanimous agreement among the leading public company CEOs that the overall government budget and defense spending specifically will be flat because of COVID-19 relief spending and a divided government. Here is a compilation of how these execs explained the market to their investors.
There seems to be near-unanimous agreement among the CEOs of publicly traded government contractors that the overall government budget and defense spending specifically will be flat because of COVID-19 relief spending and a divided government.
Here is a compilation of how these executives have explained what that means to investors, beginning with a pair of comments at a conference hosted by a financial institution and the rest during quarterly earnings calls.
Lockheed Martin's Jim Taiclet on Nov. 12 at the Baird Global Industrial Conference
"Our long-range plan, which goes out three years, it assumes a flattening defense budget, and we intend to continue to drive our sort of premier programs forward in that budget.
"We actually did a downside scenario. This is a planning exercise that demonstrated if priorities happen to change within that budget that Lockheed Martin, it turns out, will be still in very good shape based on our long-range plan.
"We expect a flattening defense budget, we did pre-election, no matter which party ends up actually maintaining the White House, and in 2021 this is our expectation."
Northrop Grumman's Kathy Warden on Nov. 11 at the Baird Global Industrial Conference
"I do not expect significant shifts. The defense budget is threat-based and as we look at the threats and how they've evolved over the last few years, I don't see any particular catalysts for change in how the threat is viewed by this administration.
"When we think about the priorities, space is one that requires significant investment for the recapitalization of assets, and we have started that recapitalization but there are many years of efforts ahead to complete that work and we expect it'll continue to be a well-funded area.
"We also think the triad and nuclear deterrence will continue to be a high priority, given the focus on China and Russia in particular, and areas like hypersonics, artificial intelligence, connection of sensors, those types of capabilities are going to be highly relevant well into the future."
Perspecta's Mac Curtis on Nov. 10
In Perspecta's market research on the defense and intelligence budget, "We haven't seen a lot of anything that's going to be draconian. I think even if it had been the existing administration, it would have been somewhat flat, and that's a pretty big budget.
"Civilian budgets, we're seeing that kind of staying where they are. So it's hard to tell. I think this Senate run-off is going to have a bit of an impact.
"I do believe when you get out, I think there's going to be kind of a national defense relook particularly with Congressman Adam Smith out of Washington. He has got some strong opinions about what it may or may not be."
ICF's John Wasson on Nov. 5
"It's our experience that budgets tend to hold up and don't change radically when there's divided government, and I think with this election it's pretty clear we're going to continue to have a divided government.
"The growth catalysts we have, have generally proved to be purely bipartisan. IT modernization has been a significant priority in the Obama administration. It's remained that way in the Trump administration. Public health and health and human services has generally been a bipartisan agency. I think that's generally held up well.
"Disaster recovery, I think we could all agree that storms are becoming more severe and more frequent. I'd say it's been bipartisan that when significant damage occurs in communities that the federal government will help people, and so I do see our growth catalysts as pretty bipartisan here."
PAE's John Heller on Nov. 5
"We've got a (continuing resolution) right now, we think that'll probably get renewed or kicked to the right as things start to work out, and you know as well as I do how that's gonna work out.
"But we just believe that for 2021 budget, this is not a year where either party is going to want to make the budget the central issue when we're still dealing with the coronavirus, and we do see this coronavirus problem extending into 2021 calendar year. So our expectation is from a budget standpoint, we're gonna see a rather similar spending level in 2021."
Parsons Corp.'s Chuck Harrington on Nov. 4
"Clearly I think we and everyone else understands the priorities of the Trump administration fairly clearly, so the challenge for us was to get a good line of sight on the Biden administration should it end up in a Biden Presidency.
"I spent quite a bit of time speaking with both sides of the aisle and Congress and Senate transition team members and what we came away with is their emphasis on national defense priorities are very aligned. The emphasis on the underlying technologies to help defend our nation are aligned.
"If there was one difference is that the Biden administration seemed to be more focused on a large infrastructure bill and how they would fund that and put that in place, so to us that was the primary difference. We remain very bullish regardless of how the outcome ends up."
Leidos' Roger Krone on Nov. 2
"If you're in support of legacy programs within DOD (the Defense Department), that's probably not a great place to be. You want to be in the emerging technologies, I think, regardless of who gets elected.
"The Biden campaign has come out and said they're not looking to cut defense, and we think that's true, that means that they are not going to cut it. They probably wouldn't grow it as fast as a second Trump administration would, then they're shifting our priorities.
"Either administration is going to look for another CARES Relief Act. I think the tax increase, which is reported in the Biden administration, will be delayed because the last thing I want to do is tamp down economic growth, because that's how we pull ourselves out of this large unemployment.
"So I actually think that 2021 looks a lot like 2020, and 2022 is already in planning."
Booz Allen Hamilton's Horacio Rozanski on Oct. 30
"There's differences (between the campaigns) and those are widely reported, and we are aware of those. But there's also some issues that when we talk to our clients are top of mind to them and will not change.
"The cybersecurity of our critical infrastructure is a great example. Just in the last couple days, you probably saw the headlines about nation state attacks on hospital networks in this country as COVID cases and hospitalization surge. 5G, we talked a little bit about before, and the rise of China and the technological competition with China.
"The importance of AI (artificial intelligence) as a transformative force, both in national defense and in civil society over the coming years. The need to digitally transform our government both for effectiveness of mission, but also for efficiencies. Then you get into directed energy and space and so many other issues. Those issues are here to stay."
CACI International's John Mengucci on Oct. 29
"We have invested heavily in EW (electronic warfare), we've invested heavily in AI and machine learning and in 5G, both offensive and defensive measures as well as within cyber.
"As for where the government will continue to spend money, whether we're talking about reduced budgets or not, those are five-to-seven areas that both parties, both candidates have been very specific upon.
"Both want a strong national security, and where CACI is focused and where we deliver more times than not technology versus talent, we are absolutely focused on those areas, and we believe that is the key for our continued growth."
Boeing's David Calhoun on Oct. 26
"We're not planning on defense spending to go up in any appreciable way. In fact, we believe there will be pressure on defense spending as a result of all the COVID-related spending that governments around the world have been experiencing.
"So I don't think we're looking at that world through rose-colored glasses. I expect real pressure on that market."