COVID recovery might drive the same tech priorities as the response, ICF execs say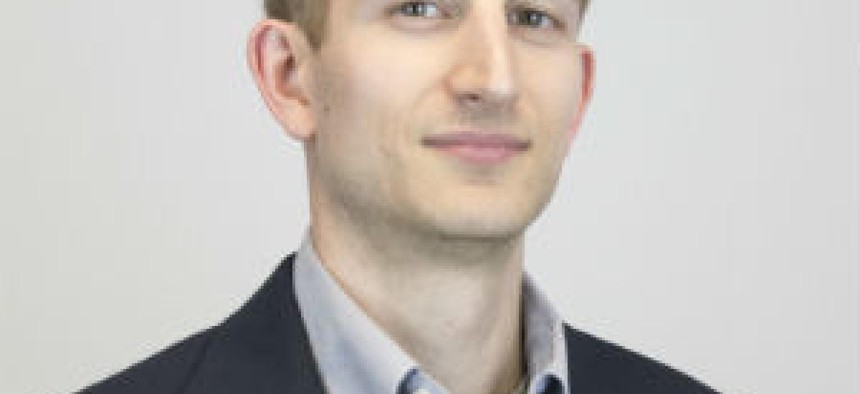 The U.S. remains in the response phase when it comes to the coronavirus pandemic but the focus areas for what comes afterward in the recovery could look very similar.
During ICF's third quarter earnings call Thursday, CEO John Wasson said the company is working with federal agencies on information dissemination and surveillance analytics in an effort to better understand how COVID-19 spreads.
"The recovery phase, which will come next, is expected to require modernization disease surveillance systems and associated analytics," Wasson said.
Still in a state of TBD though is what the exact size of that looks like, though certainly it will be very large given the CARES Act funds that health agencies got in March at the pandemic's start.
"Certainly part of that has gone to the immediate response, some of that will be for the longer recovery," Wasson said. "I think those funds are still there and potentially drive future contract awards....Frankly I think these public health agencies are still in the immediate response phase and totally focused on that, and so how those larger longer-term opportunities play out is still to be seen."
Also of certainty to Fairfax, Virginia-based ICF is where public health and IT modernization -- both core markets for the company -- will fit on the agenda for the next four years of either a new Biden administration or a second term for the current Trump administration.
"It's our expectation that budgets tend to hold up and don't change radically when there's divided government, and I think with this election it's pretty clear we're going to continue to have divided government," Wasson said.
"The growth catalysts I think we have right now generally proven to be bipartisan, IT modernization was a priority in the Obama administration, certainly that way in the Trump administration. Health and Human Services has generally been a bipartisan agency, that's generally held up well."
Specifically regarding IT, ICF's acquisition of Incentive Technology Group in January represented a $255 million bet on combining the ICF's consultancy work for federal agencies with Incentive Technology's digital transformation services.
Analysts wanted to know how the integration is going so far and whether the ICF-ITG combination is leading to more wins in the $50 million-$100 million range the buyer is pursuing.
Wasson said that since the deal closed, ICF has booked a string of IT modernization contracts "north of $200 million combined" and $100 million in the third quarter alone. Those wins represent a blend of both revenue synergy opportunities and ones ITG had in the pipeline before the transaction.
He offered one recompete win in the third quarter as an example of the former. ICF will continue its work with HHS to modernize IT systems used for managing child welfare programs and that award included a $35 million expansion in scope focused on IT modernization.
Overall revenue in the third quarter fell 3.6 percent from the prior year period to $360.3 million, but service sales grew 2.9 percent by comparison to $264.7 million. That includes an 18-percent increase in federal revenue to $175.1 million.
ICF now sees this year's sales totaling $1.46 billion-$1.5 billion in a slight nudge from the previous outlook. A runway for growth is also seen in its $2.9 billion backlog as of the third quarter's end with 53 percent of that funded, while the book-to-bill ratio of awards versus bookings for sales stands at 1.2 times.
Nearly 60 percent of ICF's $792 million in third quarter bookings were with HHS, which is the company's largest federal client.