Who were 2020's top Industry Innovators?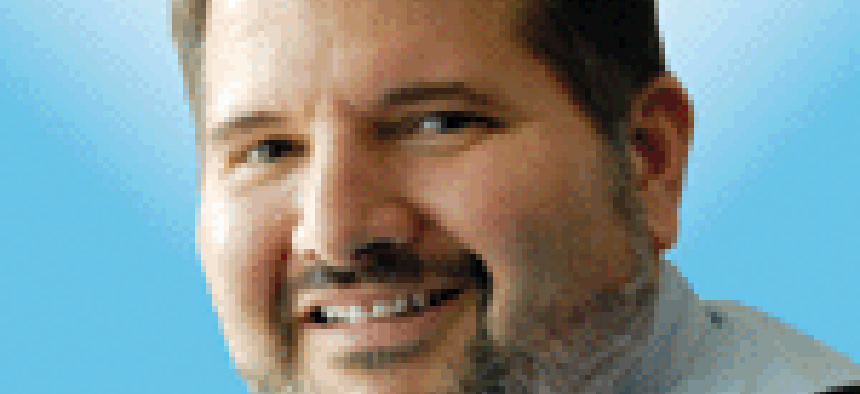 We are glad to announce the winners of the 2020 Industry Innovator Award winners in recognition of the creativity and imagination that government contractors apply to serve their government customers.
This year's crop of winners highlight the growing use of leading edge technologies such as artificial intelligence, data analytics, cloud computing and other solutions that are helping agencies solve mission-critical problems and transform how they do business.
The 2020 Industry Innovator Award are part of a broader program known as the Government Innovation Awards, presented by Washington Technology and our sister publications FCW, GCN and Defense Systems. You can see the 2020 Public Sector Innovations winners here. This award program recognizes government projects that highlight innovative uses of technology, and the 2020 Rising Stars, which recognizes individuals in their early phase of their careers, can be viewed here.
Together these programs are an opportunity to celebrate the many positive things taking place across the government market as individuals, public sector organizations and private companies work together to address some of society's most pressing challenges.
The 2020 Industry Innovator Award winners are:
Applied Insight for SHIFT, a software as a service solution used on the F-22 to test software applications.
Axiologic Solutions for delivering data scientists with a risk management framework.
Brillient Corp. for robotic process automation solution to support Air Force Personnel Center.
CACI International for their Steelbox solution, a secure mobile communications app.
Carahsoft and its cloud purchasing program.
CGI Federal for flood forecasting prototype.
FireEye for their election infrastructure protection solution.
Hughes Network Systems and its Jupiter system.
ID Technologies for Archon, an artificial intelligence solution.
IEM for a COVID-19 predictive modeling solution.
Intelligent Waves LLC and its HYPORI solution for secure mobility.
KSM Consulting and its tool for automated microelectronics analysis and reporting optimization.
Leidos for cargo inspection solutions.
Perspecta for CloudSeed, an open source solution for cloud infrastructure deployments.
RIVA Solutions for the use of robotic process automation at the National Science Foundation.
SOS International and its Mission Partner Environment that improves collaboration and communications among combatant commands and allies.
Look for more coverage in the coming weeks as we dive deeper into each of those Industry Innovators to learn more about their solutions.