CACI's shift to new working dynamic amid COVID helps lift outlook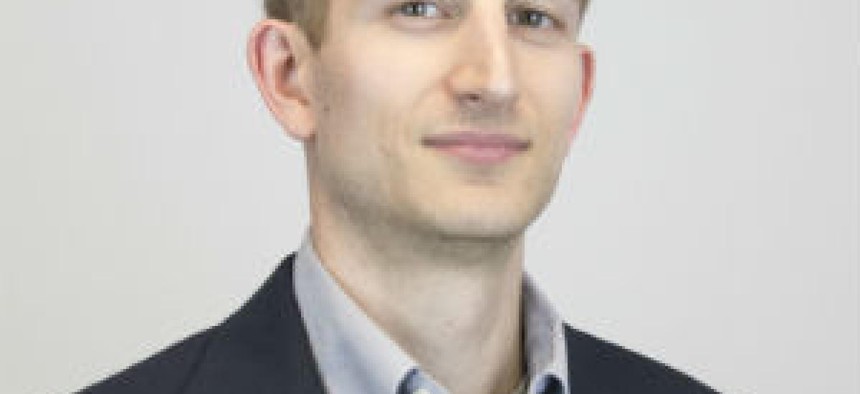 CACI International gave a slight boost to financial guidance for the company's fiscal year that started in July and just as importantly lowered the forecast of impacts it expects from the coronavirus pandemic.
That comes amid a period where it goes without saying that CACI and other companies, and of course their government customers, adjusted hard and fast to a new working dynamic with COVID-19 in mind.
During CACI's fiscal first quarter earnings call Thursday, company executives indicated that by-and-large many impacts from a business standpoint seem to be in the rear view mirror as COVID-19 cases continue to mount seemingly everywhere.
Around 10 percent of CACI's billable hours were associated with recoverable costs under the CARES Act at the beginning of the situation, Chief Financial Officer Tom Mutryn told investors. Now that number is down to 1 percent, Mutryn said.
Comparison two is the expected financial impact from COVID-19. Once seen in the $100 million- $150 million range, Mutryn said that outlook is now between $50 million and $100 million mostly in the first half of CACI's fiscal year.
Including those latest figures, CACI slightly bumped up its full-year outlook to $6.05 billion-$6.25 billion in revenue and $372 million-$392 million in net income.
Getting the right cadence and mechanics for today's environment has required some outside-the-box thinking on the part of CACI and agencies to get past the initial disruptions though.
"This includes creative alternatives such as temporary SCIFs (sensitive compartmented information facilities), redesigning work plans so more work is done outside of classified facilities and utilizing teleworking to the extent possible," CEO John Mengucci told analysts Tuesday.
"Taking a floor of 200 people, boxing all their information up, clearing their cubes out, redoing an entire floor, bringing secured communications in and having the government approve that in a span of about three weeks, that's an incredible measure," Mengucci added in describing one example.
On a smaller scale pre-pandemic, some changes to the nature of work were already taking place given advances in remote conferencing and other capabilities but with the caveat of classified work being an exception.
Mengucci said CACI was working out how it can do certain aspects of software development like code building for instance outside of a classified facility, then bring everything into the secured place for final assembly.
"So how do we do what we like to call 'unclassified classified' work? I think that is getting a very positive and a very honorable look by the intelligence community," Mengucci said.
A second overhang over the government contracting sector alongside COVID-19 -- and also one Mengucci addressed in his opening script -- is whatever will happen to the federal budget after the Tuesday election.
Those budget questions are not just about any potential changes in the White House or Congress, but also whether pressures from COVID-19 economic relief spending and deficits will weigh on defense funding.
CACI has long touted how very different the company is today compared to the one that went through the last downturn cycle of sequestration cuts and drawdowns from the wars in the mid-2010s.
Including the places where CACI made its technology investments and acquisitions that Mengucci pointed analysts to -- electronic warfare, artificial intelligence, machine learning, 5G and offensive and defensive cybersecurity.
"Those are five to seven areas that both parties, both candidates have been very specific upon," Mengucci said.
Revenue for the first quarter ended Sept. 30 climbed 7 percent over the same period last year to $1.46 billion, while net income rose 37.8 percent to $93.6 million.
The company also ended the quarter with a $22 billion backlog, 13 percent higher year-over-year, at a number that is around four years' worth of revenue.
CACI's stock was up 3 percent to $205.60 in mid-afternoon trade Thursday.