Veritas reportedly partnered with activist investor to pursue Cubic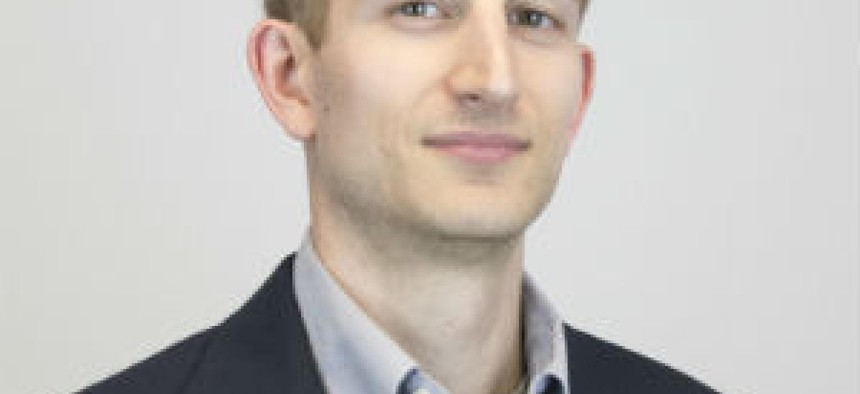 Veritas Capital needs no introduction in this space given their status as one of the most active private equity buyers and sellers in the government market.
The current GovCon portfolio is Peraton, Guidehouse, and Alion Science and Technology Corp. Plus a partial stake in the publicly-traded Perspecta.
A deal of a different variety but in the same market is apparently on the mind of Veritas. Reuters reported Tuesday that Veritas is the private equity firm that activist investor Elliott Management has partnered with to make a joint bid for Cubic Corp.
No figures yet on that reported offer, which comes in the same week that Elliott first disclosed its interest in acquiring Cubic with a then-unnamed PE partner. Led by billionaire and noted investor Paul Singer, the Elliott group holds a 15-percent stake in Cubic.
Cubic, the San Diego-based defense and transportation company, in the meantime adopted a new shareholder rights plan investors refer to as a "poison pill." That plan is intended to limit the ability of investors to further build their stakes and give the board of directors time for any potential decisions.
A representative of Cubic declined comment on the reported joint offer.
The other player in this story is Elliott and Singer himself. Think of Singer as in a group including Carl Icahn, Bill Ackman, Barry Rosenstein and Dan Loeb -- leaders of hedge funds that buy stakes in companies they see as undervalued or underperforming, then aggressively push for changes eyed at improving on both points.
Sometimes they make the push quietly and succeed. Other times they go public with their disagreements, and try to line up other investors on their side if the company does not meet the demands.
Now with a second investor thrown into the mix regarding Cubic, we can revisit Veritas' collaboration two years ago with Elliott to acquire and take private the health care software company Athenahealth for $5.7 billion.
That bid for Athenahealth falls under the category of deals Elliott made as part of its push to acquire companies outright in recent years. Elliott's other acquisitions have included Barnes & Noble and network traffic monitoring vendor Gigamon.
Elliott has also gradually targeted larger companies as its assets under management have grown from $21 billion to $42 billion over the past eight years.
Athenahealth's sale also falls under the category of those that happened with hostility and some hard feelings on the part off the co-founder and former CEO, which is a real possibility when activist investors enter the picture. No suggestion that will happen with Cubic as it's too early.
Elliott had pressed Athenahealth to sell itself for nearly a year since the hedge fund entered that investment in 2017. The company made some cost reduction efforts and management changes prior to the sale -- one box checked that can sometimes be enough to satisfy activist investors.
Athenahealth went private in November 2018, then merged with a unit Veritas Capital acquired from GE Healthcare in April 2019.
What does private equity have? Capital in tow and access to more. Veritas closed its seventh fund last year at $6.5 billion -- well past the initial $5 billion target, within less than six months and "significantly oversubscribed.
What do activist investors have? An ability to get the attention of a company's executives and its board.