TOP 100: AT&T strategy bears fruit during COVID pandemic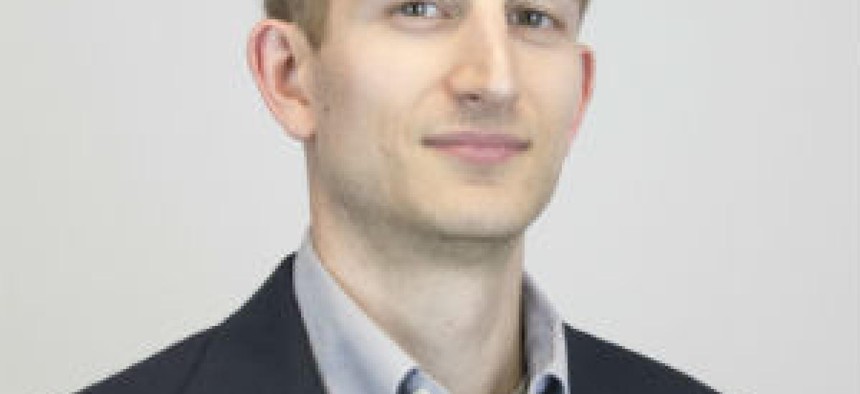 A common storyline stretches across three Top 100 profiles this year because with some exceptions, many of us, including government employees and contractors, have had the same work-from-home environment during the coronavirus pandemic.
I spoke with leading public sector market executives at the Top 100's three largest telecommunications companies in AT&T, CenturyLink and Verizon for this year's edition to learn more about how those business units have contributed to the larger work of the corporations in running the networks and keeping people connected.
To hone in on AT&T for this profile, consider how when I checked in with them for last year's Top 100, I found a public sector shop that sees itself very much in tune with the larger corporation's view of a converged content and connectivity landscape.
For this year's check-in and in a very different world, I put that same question to AT&T's Public Sector and FirstNet President Xavier Williams: How does that shop see itself contributing to the larger story the corporation is telling about itself?
"The importance of it and some of the investments that we've been able to make have been paying back in spades because of some of the things that we've taken the time to do a good job in investing in upfront," Williams said.
AT&T climbed one spot on this year's Top 100 rankings to No. 18 on roughly $2.2 billion in prime contracts.
AT&T the corporation has put $135 billion into its own network over the past five years through spectrum buys, wireless acquisitions and hardware including fixed infrastructure. Consider also the work and capital AT&T has put into the FirstNet public safety communications network for first responders.
"If you think about what has transpired… we've been able to put that money to work and proving that the investments we made were very well thought out and paying dividends for our customers," Williams said.
Looking through other quantitative lenses, Williams said AT&T now realizes annual revenue of around $25.5 billion in its enterprise business unit. Public sector and FirstNet are a part of that.
FirstNet now has more than 1.5 million subscribers and supports 13,000 organizations or agencies, both figures which roughly doubled since last year.
One new use case for FirstNet has come up during the COVID-19 pandemic that was not thought of beforehand. Users can leverage the network's core to connect to wireless hotspots for secure tethering capabilities in support of teleworkers.
"(It) makes perfect sense when we say it out loud, that might not have been the initial use case that we were thinking about related to FirstNet," Williams said. "But when you think about it in terms of a public safety agency being able to ensure those types of things and it doesn't have to deal with the commercial network connectivity, it makes perfect sense."
Helping the federal government ramp up its telework capacity -- and again everyone else's by extension -- quickly became AT&T's top customer-facing priority as the pandemic began and took further hold.
"Early on, that was a constant question or constant refrain from agencies related to, 'Can you support the demand that we're going to see from a telework, remote worker standpoint?," Williams said. "A lot of questions came up related to capabilities, and we were able to answer those."
While each agency has its own unique characteristics and requirements, Williams estimated AT&T was able to help many of them grow telework capacity between five and 10 times over what they had pre-pandemic.
That ramp-up could qualify as modernization on a very fast turn, although agencies leaned on the current Networx contract as their main contract mechanism for bandwidth and capacity upgrades to make that remote work world happen.
Run by the General Services Administration, Networx is the predecessor to GSA's next-generation Enterprise Infrastructure Solutions contract awarded three years ago to AT&T and nine other carriers.
Williams believes that over time more of that upgrade work will shift over to EIS, but noted that on Networx "you can execute a lot faster."
"Having a contract vehicle that's tried and true, you know exactly what you're getting out of it, that's why I think people have leaned on Networx in the near term," Williams said, adding that will likely continue in the near term.
Not that EIS activity is necessarily slowing down, particularly AT&T's work to bid and capture the task orders agencies are putting out. Williams characterized 60 percent of agencies having "at least" gotten to the request for information phase of their task orders.
"A couple dozen wins so far" are on the board for EIS, according to Williams -- including this big one out of the Justice Department last year.
"About a third of the deals are what I call 'like for like,' but a bigger portion from them are obviously transformation or transition," Williams said. "We're very pleased with what we're seeing so far."
Another item AT&T as a whole is very pleased about is its rollout of 5G. Case in point: the AT&T 5G network was live in parts of 19 cities last year. That number is now 395 markets covering more than 205 million individuals.
"The speeds that we reach will mimic or feel like the high end of whatever you've seen from an LTE standpoint," Williams said. "As we start to deploy a millimeter wave, it will be '5G plus.'"
Like with FirstNet, the COVID-19 situation is also bringing up new potential 5G use cases AT&T is eyeing. Williams highlighted contact tracing, distance monitoring and temperature checking as examples of those.
Conversations around COVID-19 also naturally gets to the future of work. Like many other companies, AT&T has very few if any firm decisions yet on that front but it is near front of mind. There are the obvious angles of real estate and office capacity, plus what functions can be done outside of the office.
But technology is just as big a discussion point along these three themes Williams highlighted -- mobile, virtual and global.
"Mobile and virtual, those have gone on steroids since the pandemic," Williams said. "It is definitely going to change the way that work is done going forward.
"We are moving into a new normal related to the work environment," he added. "I think that we will not go back to the way things were."