Vectrus starting slow on LOGCAP V amid COVID impacts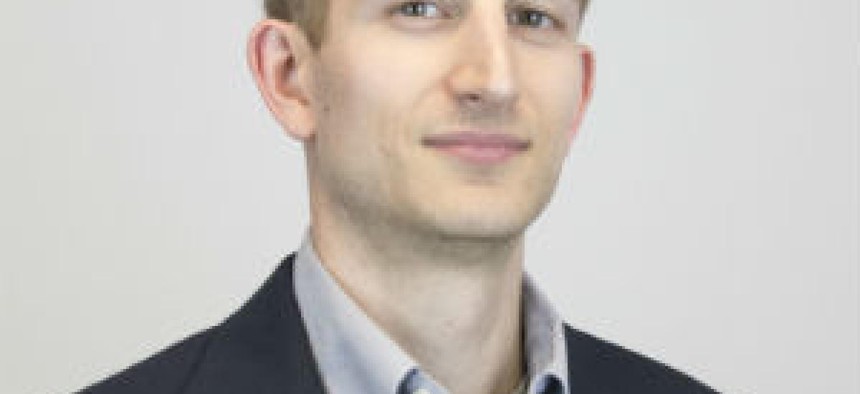 Some transition and startup activities are going forward on the Army's massive LOGCAP V global logistics program but the coronavirus pandemic continues to push back the timeline for being fully up and running.
Now that full operational capability is not expected until next year and the timeline for the transition itself is also being extended because of base access and border restrictions abroad, Vectrus CEO Chuck Prow said Wednesday during the company's second quarter earnings call.
But Prow also told investors that Vectrus is "seeing additional task orders for work associated with" LOGCAP V and added other agencies are also looking to issue task orders against that program.
"At this point in time, those tasks are not material to 2020, but they do provide a really nice demand signal and what we would expect to see as LOGCAP V continues to mature," Prow told analysts.
COVID-19's effects on the government market and particularly in procurement matters are multiplied in the matter of LOGCAP V given that contract's size and scope, plus importance to Vectrus and the other three winners.
Continued delays on that program and other new contracts Vectrus has won factor into the company's revised financial outlook for the year: now $1.385 billion-to-$1.405 billion in revenue and a margin of 4.0-to-4.1 percent adjusted EBITDA (earnings before interest, taxes, depreciation and amortization expenses).
Colorado Springs-based Vectrus also estimates the pandemic will create an impact of $65 million in deferred revenue this year. The second quarter sales hit came out to $22.3 million, following a $2.2 million reduction in the first quarter. Second quarter revenue did grow 1.3 percent to around $336 million over the same period last year.
Helping Vectrus is a trailing 12-month book-to-bill ratio of 1.4 and a $3.8 billion backlog, figures that take into account a recent extension on its contract for base support operations in Kuwait. That work is being rolled into LOGCAP V.
Extensions and delays in award decisions are becoming a fact of life in the government market during the pandemic even as opportunities continue to be available bid, a trend Prow pointed out Tuesday and other contractor CEOs have hinted at as well.
"The rate and pace of RFPs (requests for proposals) that we are responding to continues to be breakneck. It really has been quite significant," prow said. "We are, however, seeing some of the awards slipping to the right, and presumably that has COVID-19 reasons for that occurring."
One trend that appears to be changing for Vectrus and other contractors is the pipeline of potential acquisitions, which shrunk dramatically at the pandemic's beginning when prospective sellers saw their valuations drop amid broader economic turmoil.
Many in that group of sellers also decided in turn to focus on themselves for the time being with an eye toward returning to the M&A market.
"We did pursue a target acquisition during the quarter that was strategic. Not all acquisitions you pursue come to fruition, and this one, we actually decided against," Chief Financial Officer Susan Lynch said in the Tuesday call. "The M&A pipeline has refilled itself. There's actually a number of targets that we're looking at, and we'll be looking at a number of them very closely, and hopefully there'll be one that will be a match for us at the right price."