GSA's ASTRO unmanned solicitation hits the street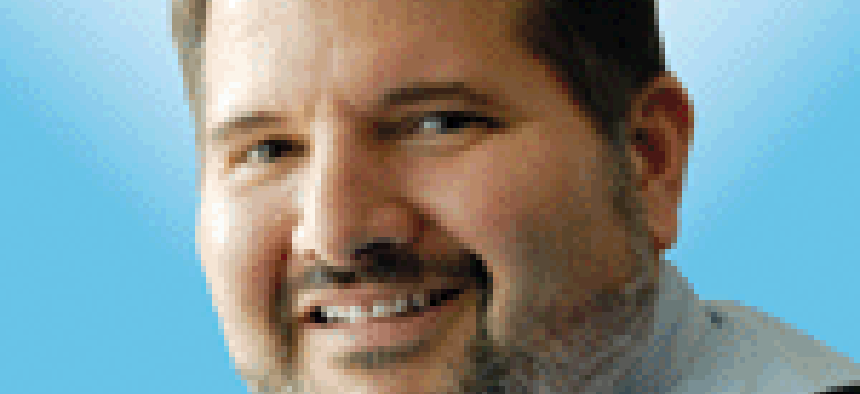 The General Services Administration releases the final solicitation for its massive unmanned systems contract vehicle called ASTRO. For now, pricing apparently doesn't matter.
The General Services Administration has released the final solicitation for its massive ASTRO contract vehicle to acquire manned, optionally manned and unmanned platforms and services.
GSA is calling the overarching procurement the "Master Contract" and the 10 individual contracts under that umbrella are the pools.
Those 10 pools are:
Data operations
Mission operations
Aviation
Ground
Space
Maritime
Development and systems integration
Research and development
Support
Training
GSA intends to make 45 awards for each pool. Awards will be based on what GSA calls the "highest technically rated qualifying offers."
Companies will not be competing on price or cost to win a seat on ASTRO, but pricing will be competed at the task order level.
"The Master Contract does not establish prices for any supply or service at the task order level; therefore the OCO shall establish cost and price reasonableness for each task order using the policies and methods in FAR Subpart 15.4, internal policies, and other applicable regulatory supplements," the solicitation states.
As has become usual business, companies will self-score their capabilities and past performance and submit supporting documentation.
Proposals will be scored by the Astro Symphony Portal software application that GSA intends to use for submissions, proposal evaluations and contract management. Contractors will be trained on how to use it for submitting proposals and post-award requirements.
With that initial evaluation, GSA will establish the top 45 proposals in each pool. The ASTRO team will then evaluate and verify the supporting documentation for each evaluation element.
If a company is knocked out during this process, another one that wasn't in the top 45 will move up and be evaluated. GSA will continue this process until it has 45 companies in the pool.
"Offerors are STRONGLY encouraged to ensure that all proposal submissions are accurate, honest, and true," GSA writes in the solicitation. Capital letters theres.
ASTRO will start with a five-year base and GSA has the option of extending it for another five years. GSA can conduct on-ramp competitions to add new companies to the mix. The agency also can off-ramp companies that are performing.
Proposals are due Oct. 30. The deadline for submitting questions regarding the the solicitation is Oct. 16. The ASTRO portal can be found at this link -- https://astro.app.cloud.gov.