Agencies are active on contracts, but slow to pull the trigger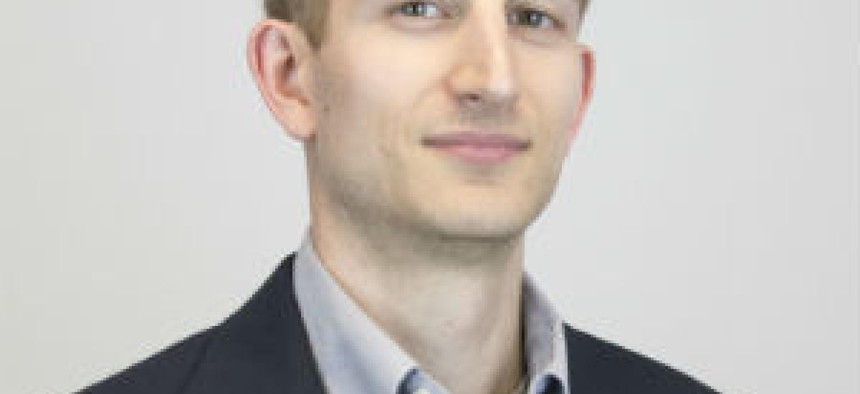 The coronavirus pandemic's impacts on how federal agencies carry out their business could probably best be described as all over the place because the impacts are about as unpredictable as the spread itself.
During PAE's second quarter earnings call Thursday, executives indicated the main hiccup they have seen so far regarding procurement activity is in the final phase of agencies actually making the award.
Requests for proposals on the other hand, and especially opportunities through multiple-award contract vehicles, appear to be a different story with two months to go in the government's 2020 fiscal year.
"In terms of the volume that we have, RFPs have been robust and consistent with our plan and expectations," CEO John Heller told analysts. "We're really busy, as busy as we expected to be in terms of responding to RFPs."
"The government's functioning normally in terms of being responsive in terms of delivering mission and to putting out RFPs," he said. "We'd like to see them a little bit faster on awards, I'm sure everybody would, but we're thankful for the activity that we're seeing and we expect that to drive momentum in the second half of the year and into 2021."
But like so many other aspects of life, it sounds like time was needed for federal agencies to adjust to 1a pandemic world even as some awards are anticipated to slip to later this year or next.
"There's no doubt that COVID had an impact and it slowed things down within government, just like it did in any business across the U.S.," Heller said. "It's one thing to put an RFP out and the work that's required to do that. It's another thing to make an award, there's a significant amount of collaborative work that has to take place by the government to accomplish that.
"We've definitely seen a slowdown, it is significant enough to impact us but we've definitely seen awards being made. We do think that the worst of the impact is behind us."
In its financial release, PAE said it saw a $58.5 million hit to second quarter revenue because of COVID-19 and what it called an "immaterial net impact" to free cash flow and adjusted EBITDA (earnings before interest, taxes, depreciation and amortization expenses). Equity analysts use the latter two metrics to measure a government services company's financial health and profitability prospects.
Falls Church, Virginia-based PAE cited slowdowns in some contracts for logistics operations, labor-driven training and business process outsourcing programs along with the previously-mentioned award delays.
The company's revised financial outlook for this year is a mixed bag of sorts given those dynamics. Revenue guidance was nudged lower to $2.6 billion-to-$2.7 billion. But the bottom end of the adjusted EBITDA outlook was lifted to $172 million with the top end unchanged at $178 million. Free cash flow remains expected to be at least $100 million.
PAE's total backlog as of the quarter's end sat at around $6.2 billion and the book-to-bill ratio (contract bookings versus drawdowns for revenue) is 1.0 on a trailing 12-month basis. Both numbers could rise depending on the outcome of a corrective action regarding a $1.3 billion Customs and Border Protection aircraft maintenance contract that has seen multiple rounds of protests.
DynCorp International filed the latest protest in late spring against CBP's selection of incumbent PAE, but the agency has since pulled the award back to re-examine proposals. Heller told analysts a new award could happen sometime later this year.
Along with pursuing contract wins, a second priority for PAE since it became a public company in February is to take down more debt and gain more runway on the balance sheet to make acquisitions.
PAE took down its debt leverage ratio to 2.8 times adjusted EBITDA in the quarter versus the 3.4 reading from when the company started trading on the public markets and has restarted conversations about refinancing, a reversal from where things stood in May when credit markets were largely frozen.
Its own financial situation aside, Heller said the landscape for PAE to at least look at potential acquisition targets is also much better than it was earlier in the year.
"We have seen during the COVID period, mid-March into July, a severe reduction or pullback in M&A activity. I think sellers saw the risk of going out when the financing markets were not strong and they had to focus on their business just like everyone else to make sure they got through that difficult period," Heller said.
"But I think since July, there's been a dramatic shift and we've seen a large number of opportunities come to market, several of which look very attractive to the PAE strategy. We're definitely involved in examining those, but we're going to remain focus on our priority of looking at a refinancing as the next step in our business evolution as a public company," he said.