OASIS protest raises questions about self-scoring contracts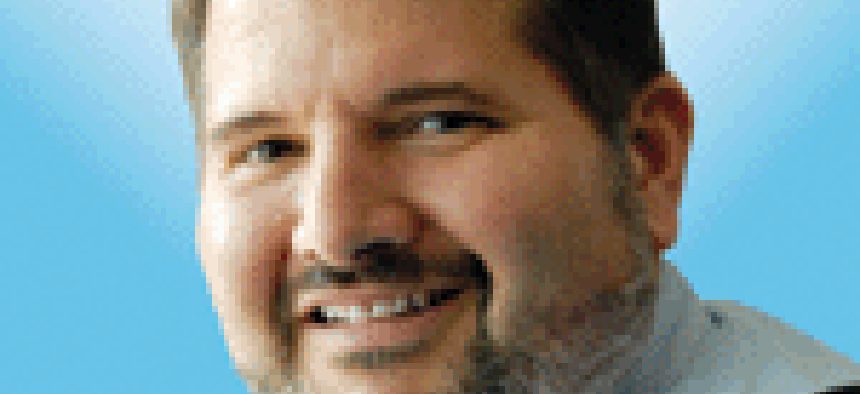 The government's growing love of self-scoring contracts appears to have some reason. For large multiple-award contracts, some sort of mechanism is needed to weed out companies that don't have the level of experience the government wants.
With these types of contracts, companies score their past performance and provide documentation to support that rating.
The government can very quickly pick the top scores, then reject the rest solely based on the score and not any evaluation by the government. The agency will say something like, we will only evaluate the top 50. I get it when a procurement will get hundreds of proposals and it makes sense to quickly eliminate bidders.
But there might be downside. As I read DigiFlight's June 24 filing with the U.S. Court of Federal Claims, I couldn't help but think that the self-scoring procurements may create an atmosphere where all the choices the government makes are just black and white with few judgment calls.
DigiFlight submitted a proposal for the OASIS on-ramp they say had good pricing, a solid technical proposal and qualified past performance.
But the company admittedly made one mistake. It proposed a 9-percent profit margin. The solicitation said any proposal with a profit margin above 7 percent would need a rationale for it being higher.
DigiFlight failed to submit that rationale. They had it, but a clerical error meant tthe file didn't make it to GSA as part of the proposal. The contracting officer noticed and asked for a clarification, which DigiFlight provided.
But GSA rejected DigiFlight's proposal after deciding that if they accepted the submission of the rationale, it was tantamount to opening discussions with the company. GSA declared the missing rationale a "material omission" that can't be cured through clarifications.
It would mean opening a discussion with DigiFlight. GSA didn't want to do that because to do so would mean they would have to open discussions with everyone else too.
In its lawsuit, DigiFlight is arguing that accepting the rationale would not be opening new discussions because it doesn't change the substance of their bid. No prices are changing. Past performance doesn't change. The overall value they are proposing doesn't change.
DigiFlight wants the court to order GSA to evaluate its proposal.
So a couple things come to mind: DigiFlight made a careless mistake and that's a huge lesson for everyone else. Don't get yourself in this situation.
But GSA also is not off the hook here. C'mon GSA, just take the rationale. It doesn't change anything of substance. It's lost on me why the government should care whether the margin is 7 percent, 9 percent or 15 percent. What's the value being delivered? 
In some other OASIS news, a second company in WaveLink  also has filed a lawsuit at the Court of Federal Claims. That filing is sealed, so I don't know what they are alleging. Their attorney didn't respond to a request for comment.
I have no idea why one is sealed and other isn't.
Meanwhile over at the Government Accountability Office, two companies that were eliminated from the competition are back in. GSA is again evaluating bids by Systematic Management Services and the LCGI SSAI Joint Venture after those companies filed protests.
A third company in Immersive Concepts LLC still has a pending protest at GAO. That decision is expected Sept. 23.