ManTech seeing positive signs in these three watch items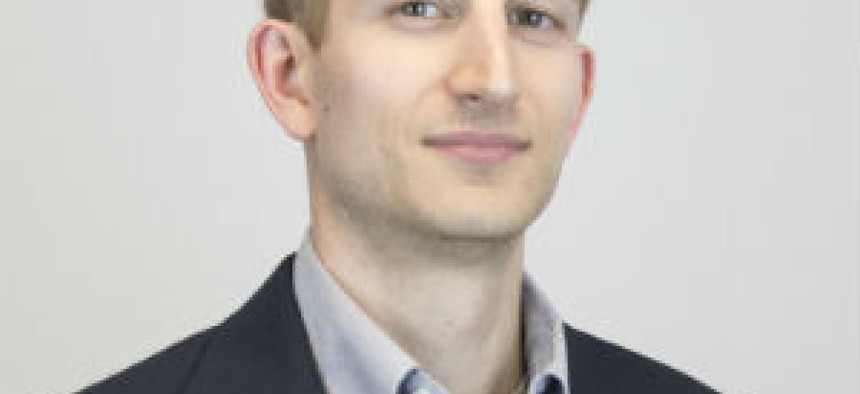 The impact of the COVID-19 pandemic on government contractors may be nudging the market in a positive, short-term direction, but the longer term implications remain TBD.
During ManTech's second quarter earnings call Wednesday, CEO Kevin Phillips told investors that some federal agencies including those in the intelligence community are starting to roll back some restrictions on the numbers of people at government facilities as they follow social distancing directives.
 "At the beginning of this crisis, maybe 12-13 percent of our population had some number of hours that they had to spend not on site because of the adjustments customers were making for social distancing and things like that," Phillips said. "Now that number is closer to 8 percent of our population."
That group of employees for ManTech and other contractors have been in a mission-ready state essentially since the COVID-19 pandemic became a national emergency in mid-March, when agencies began to limit site access to facilities and many contractor employees moved to a shift-based schedule.
Government contractors have been able to get reimbursements for the costs of keeping those workers in a mission ready state, but the coverage from the CARES Act stimulus law ends Sept. 30. Phillips indicated ManTech is monitoring a potential extension of that coverage in addition to how the broader appropriations landscape shakes out in Congress.
While those are items of concern, ManTech sees its financial outlook for this year as looking better than previously expected thanks to awards coming in and program ramp ups, though pandemic-related uncertainties could, of course, change things. 
ManTech's increased guidance sees $2.45 billion-to-$2.5 billion in revenue, which indicates growth of 10-to-12 percent over last year, with a slight nudge up on the bottom line to 8.8 percent EBITDA margin (percent of earnings before interest, taxes, depreciation and amortization to sales).
A second item that ManTech is seeing signs of a rebound in is the landscape for potential acquisitions as some prospective sellers are returning to the market. For the most part, transactions slowed down dramatically in the spring and early summer amid the broader financial market turmoil.
"It's a fairly broad range of businesses and assets… the normal plus a little bit heavier flow on smaller to mid-size," Phillips said. "It's good to be able to get back in the group of looking at opportunities and seeing how they fit into the business."
Item number three ManTech is monitoring: the volume of opportunities that agencies are putting out for bid. Some procurement delays popped up with certain customers because of COVID-19, but Phillips said that activity is picking back up and should end up at roughly the same level as last year.
"There's a lot of proposal activity that's picking back up. But the timing, what we're seeing is it's uncertain," Phillips said. "We don't know when the government will be awarding those based on these conditions."
ManTech's total backlog stood at $9.2 billion as of the second quarter's end, $1.4 billion of it funded, with an average contract term of five years.