Lockheed's new CEO debuts his agenda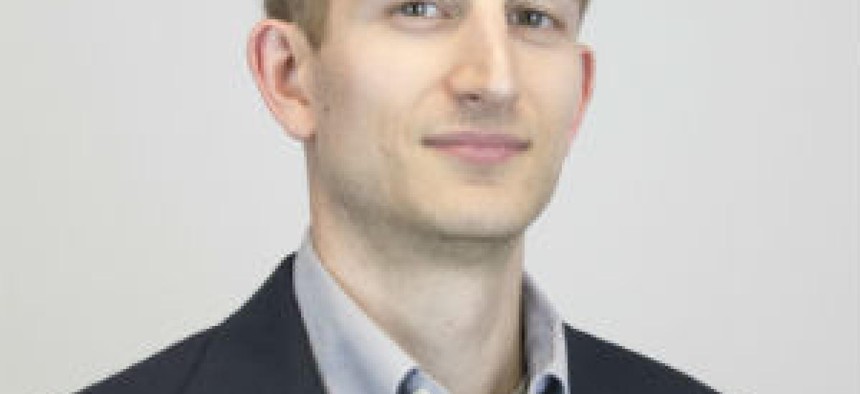 Lockheed Martin's new CEO Jim Taiclet is one month into his tenure as head of the world's largest defense company and is stepping into the role with one known catalyst to come in the November election.
What the election's outcome could mean for government spending and everything else can be placed in the unknown category with COVID-19 overhanging everything. Likely with that backdrop in mind, Taiclet struck a cautious tone when asked about the future budget landscape and a possible defense funding downturn during his first earnings call with investors Tuesday.
"I try to not to speculate on the behavior of people that are going to make independent decisions that we can't predict," Taiclet said. "We're just getting the company ready for either scenario frankly."
Another coronavirus economic relief package and the next defense funding bill are all being worked on by Congress. Some industry leaders have already wondered if growing deficits will eventually start to put a lid on defense spending. Effects from a potential change in administration and control of the legislature are two other factors that are hard to measure but easy to wonder about.
"We can't predict, one way or another, the behavior of human beings, whether it's six months from now or whenever they are going to make these decisions, but what we can do is prepare for both scenarios and that's exactly what we're doing," Taiclet said.
A downturn could also spur Lockheed to apply its financial muscle toward acquisitions, Taiclet said. Their last big-ticket purchase was five years ago in Sikorsky -- one of two signature deals during the tenure of Taiclet's predecessor Marillyn Hewson alongside the sale of the IS&GS services business to Leidos.
"There could be opportunities for us to act in a time period where asset prices are depressed for things that we may want to bring into the company or JV (joint venture) with," Taiclet said.
One item Taiclet indicated he wants to push Lockheed toward is what he called "5G.mil" to help the U.S. military connect people and systems around the world. Taiclet was previously CEO over two decades at American Tower Corp., an owner and operator of wireless communications infrastructure.
However 5G.mil shakes out, it is a concept Taiclet said "we're going to try to figure out how to create and really bring that technology, as just one example, into our space and drive performance as a result of that."
That example is one of several where Taiclet said he wants Lockheed to "bring in tech industry practices and maybe some new partnerships in technologies to augment that." While Taiclet's background does include aerospace and defense leadership roles, it is his tenure at American Tower that market observers have pointed to as a sign that he will try to nudge Lockheed in the direction of more commercial-like practices.
But in Taiclet's opinion, that shift in not just technology but methodology also depends in part on the appetite of government agencies to embrace a different model of working with industry.
"If we can get our customers convinced that certain types of independent research and development need to be compensated for in perhaps new ways by the government so that companies like ours and others can take risks and we can bring in partners that are willing to take risk, at least knowing they may have a path to compensation at the end of the day, then we're going to be able to accelerate our growth," Taiclet said. "It's going to require cooperation with our customer and their sort of authorizing us to try some of these things, because no one is going to take any risk on the defense industrial base by implementing these technologies in a different way if they're not sure they're going to get paid for it."
Two items of continued attention to Lockheed during the pandemic have been to support its partners down in lower tiers of the supply chain and hiring. Taiclet said Lockheed has flowed down $1.3 billion to smaller businesses, plus hired more than 9,000 new employees to "remain on track with plans to hire approximately 12,000 employees during 2020." Lockheed is advertising 3,000 open positions.
As far as Lockheed's second quarter performance went, the story is pretty much the same as it has been for many years with Hewson at the helm: results that came in above what analysts expected and raising of the guidance.
Revenue of $16.2 billion topped Wall Street's forecast by $1 billion and was up 12.4 percent over the prior year period on earnings of $5.79 per share, which was 10 cents above the consensus analyst forecast.
The company now sees this year's sales at $63.5 billion-$65 billion compared to its prior $62.25 billion-$64 billion range, with earnings of $23.75-$24.05 per share versus the previous $23.65-$23.95 range.
All with a $150.3 billion backlog as of June 28. That number was just shy of $144 billion on Dec. 31 of last year.