GAO reveals NGEN decisions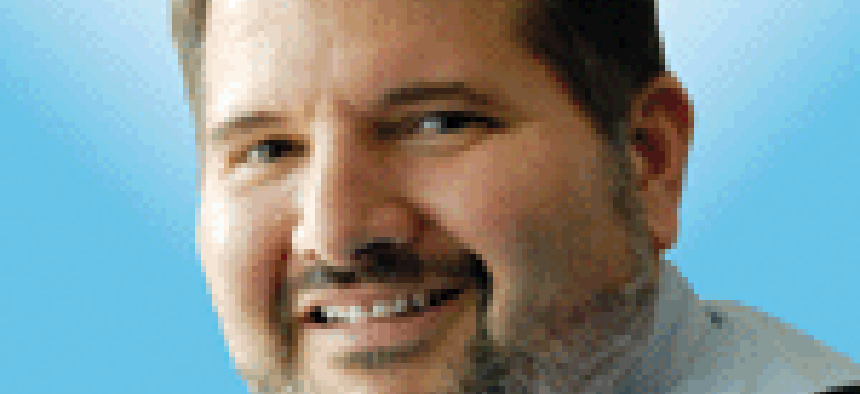 The Government Accountability Office has dropped its written decisions denying Perspecta's and General Dynamics IT's protests of the Navy NGEN award that went to Leidos.
GAO made its rulings in June but they went through a redaction process to determine what would be made public. The GDIT decision comes in at a relatively standard 12-pages, but Perspecta's is a 31-page whopper. Incumbent Perspecta continues its fight and has filed a protest at the U.S. Court of Federal Claims.
Details of Perspecta's court challenge remain under seal, but the GAO decision offers hints at what is bothering Perspecta and what it is likely to continue arguing over the $7.7 billion award.
Perspecta laid out seven primary complaints. These include allegations that Leidos had an unfair competitive advantage because it hired a former government employee. Perspecta also claimed there was a potential organization conflict of interest as well as problems with how its technical and management approach were evaluated.
The Navy also allegedly engaged in misleading discussions that led Perspecta to raise its prices. The company also claims the Navy's price realism evaluation was flawed and that Perspecta's past performance evaluation was unreasonable.
GAO dismissed Perspecta's claim of an organizational conflict of interest because the company failed to present any evidence and merely offered conjecture. That claim stemmed from Science Application International Corp.'s acquisition of Unisys Federal, a subcontractor to Leidos for the NGEN bid.
SAIC had a contract to support the development of NGEN procurement documents. SAIC announced its acquisition of Unisys Federal the day after NGEN proposals were due, but Perspecta argues that SAIC may have shared information with Unisys during negotiations that could help Leidos' bid.
But Perspecta's argument was couched in terms such as "quite possible" and other speculative language. Nonetheless, the Navy contracting officer investigated and found no problem. SAIC had an OCI mitigation plan in place that the Navy found to be adequate.
In all likelihood, Perspecta will seek to re-litigate many of these points and others as well. The GAO decision also hints at a couple areas that could be open to different interpretations.
For example, in talking about the price realism evaluation, GAO said the Navy used a flawed methodology. But Perspecta could not prove that Leidos gained any sort of advantage.
Similarly with the technical and management approach. GAO said Perspecta failed to show it was damaged by any alleged mistakes. These are two areas that the court could look at.
While often looked at as an appeal of a GAO decision, going to the U.S. Court of Federal Claims is not technically an appeal. The court is not reviewing GAO's decision and this is basically a fresh start. That decision does come up, but the court also can look at a broader set of issues and facts.
The Court of Federal Claims is scheduled to hold oral arguments on Oct. 28.
At the heart of Perspecta's protest is a pushback on how its proposal was evaluated. In the breakdown of scores, Leidos outshone the incumbent with Outstanding ratings for systems engineering, network transformation/modernization, program management plan, network operations, and tools management and data access.
For the same areas, Perspecta received three Marginal scores for systems engineering, network operations and tools management and data access. Perspecta received Acceptable for network transformation/modernization, and Good for program management plan.
Both companies were rated Acceptable for supply chain risk management. Leidos' past performance was rated Substantial Confidence, while Perspecta was rated Satisfactory Confidence.
It is the gaps between their scores that Perpsecta is arguing that mistakes were made. Those arguments will continue in court.
The decision to deny GDIT's protest is much more straightforward. GDIT company challenged how discussions were conducted.
During the proposal and evaluation process, the Navy informed GDIT about some weaknesses that needed to be addressed before submitting a final proposal. The Navy then found the final proposal to be unacceptable and didn't evaluate GDIT's bid any further.
The company argued that the Navy didn't properly identify the problems it had with GDIT's proposal. If the Navy had, GDIT says it would have corrected them.
But the Navy argued and GAO agreed that GDIT's final proposal didn't address amendments made after the initial discussions and at this point the Navy was under no obligation to go back to GDIT.