Pandemic puts squeeze on company finances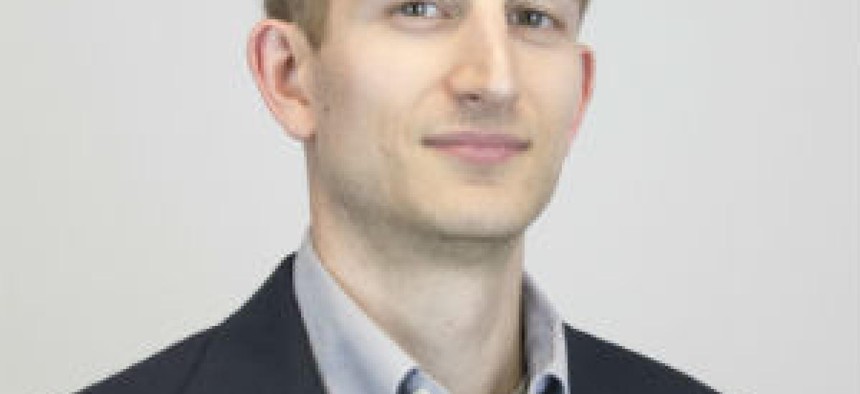 Huntington Ingalls Industries is the latest to join a growing list of publicly-traded government contractors that are cautioning investors of potential risks to its business as a result of the coronavirus pandemic.
This latest disclosure by Huntington Ingalls made Thursday comes alongside broad details of a debt offering of senior notes the shipbuilder plans to make. More specific information on the size and specs of that offering was not given, but Huntington Ingalls said issuing senior notes "guarantees debt under its credit facility or its capital markets debt."
A regulatory filing accompanying that statement lays the effects Huntington Ingalls could see from health pandemics such as the current situation with the COVID-19 respiratory illness continuing to spread. Click here to read that disclosure, which reads like many of the others made prior.
General Dynamics made a similar statement Monday as part of its announcement of a $4 billion debt offering, while Northrop Grumman included the spread of COVID-19 as a risk factor to consider in its offering of $2.25 million in senior debt announced earlier this month.
Maximus has gone even further with respect to how public GovCon companies have talked about the coronavirus pandemic. The government services company earlier this week suspended its financial guidance, citing overall economic volatility and uncertainty as to how agencies will operate during the pandemic.
On a personal note, I believe that substantially all of the two dozen publicly-traded companies we watch the most will make some kind of disclosure that health pandemics such as this one potentially pose risks to their businesses.  If the disruptions are significant enough, public companies have to get more specific with investors as to what the impacts are.
We will watch for more disclosures of both the "potential" variety and the "actual" type.
Keep in mind this: Huntington Ingalls' revenue totaled $8.9 billion last year, while Northrop Grumman's reached $30 billion last year and General Dynamics' hit $36 billion. Maximus recorded $2.9 billion in sales last year but operates in a completely different segment of the government market than the other three.
Now think about the companies whose revenues are in the hundreds of millions territory. Then tens of millions, followed by just millions and lower. The risk is even more magnified for this group.
What public companies are telling us is a mere allegory for what is happening in the rest of a market that will feel the pinch regardless.