Contractors getting federal guidance on working amid coronavirus pandemic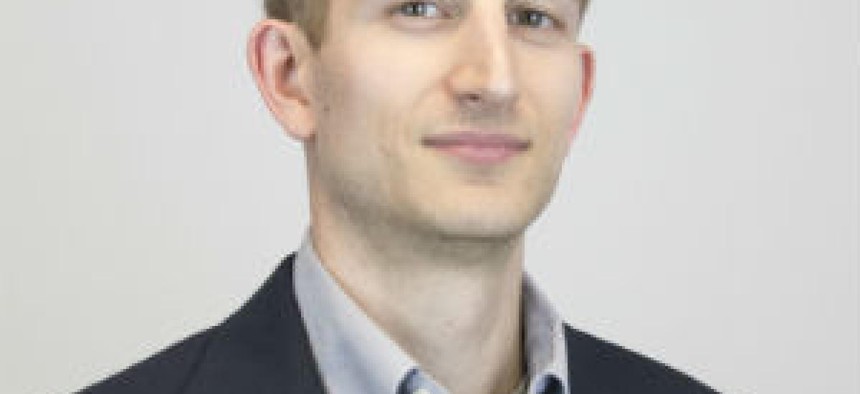 Government contractors and their customers are figuring out how and what work goes on as the coronavirus pandemic is poised to speed up. We have consolidated the guidance that agencies are giving their industry partners on how to proceed and some reactions.
Government contractors and their customers are for the most part still working through what their world will look like and how the work can go on as the coronavirus pandemic stands poised to accelerate.
Here are some developments on that front that we have consolidated into two key areas with answers to at least some questions, the latter of which more are expected as the situation unfolds.
Payments
The GovCon sector will certainly not be insulated from the pandemic's impacts on the economy and trade associations representing the industry have raised that point in communications with the Defense Department and other agencies.
Two large defense companies have already cautioned investors over potential workforce and supply chain disruptions. Northrop Grumman on Thursday issued updated risk factor information on those possible impacts and General Dynamics followed suit with a similar disclosure Monday, in both cases alongside information about potential new debt offerings.
In a memo released Sunday, DOD said it is raising progress payment rates that contracts can get paid for from 80 percent of cost to 90 percent for large businesses. Payments to small businesses will go up to 95 percent from 85 percent, according to the memo signed by DOD's acting principal director for defense pricing and contracting.
The Defense Contract Management Agency will also work on mass modifications where applicable, while DOD will also accelerate payments to prime contractors and direct prime contracts to get subcontractors paid faster.
"This change is an important tool for improving cash flow to defense contractors. We support this measure along with others the Defense Department is contemplating, particularly those mechanisms that increase the cash flow to small businesses," said Corbin Evans, principal director of strategic programs for the trade group National Defense Industrial Association.
NDIA is also preparing a survey for its small business members as part of communications with DOD on the impacts to industry, Evans added.
Separately on Friday, the Office of Management and Budget directed agencies to be flexible on delivery schedules for contractors if remote or other flexible work is not an option. Such flexibility also extends to the scenario of a contractor being unable to perform due to quarantining, social distancing or other measures.
In OMB's memo, Deputy Director of Management Margaret Weichert said agencies should decide on potential equitable adjustments to contracts on a case-by-case basis and what are reasonable efforts to keep contract work on schedule in the event of an interruption.
Predictable cash flow in tune with federal spending is a key point publicly- and privately-held contractors use in attracting investors.
People
Confusion has reigned across industry in recent days as to whether their employees can have the same flexibilities as government civilian employees regarding telework.
Employees of contractors were being sent home and told remote work was not authorized under the contract, according to this letter from the Professional Services Council sent last week to the White House budget office.
In a separate memo also sent Friday, DOD's Harrington instructed contracting officers in the service branches and other agencies to give contractors the same telework flexibilities as the civilian employees.
Such flexibilities should "be made available to contractors when contract services can be delivered, without mission degradation, while off-site," the DOD memo reads. OMB's notice sent Thursday also encourages agencies to also maximize telework and give other similar flexibilities to contractors, a move PSC lauded in a Twitter post Saturday.
But many government and industry employees deemed mission-critical, especially in the classified realm, must report to the facility even if their state and local governments issue a shelter-in-place order. That group can go to work on their normal schedules regardless of such an order, as the Pentagon told industry Friday.
One trade group representing contractors in the intelligence community that largely must work on-site is taking notice of that as well and potential implications for them.
Executives from the Intelligence and National Security Alliance have called for new policies and guidance in a letter of their own sent Saturday to Weichert, Lord, Acting National Intelligence Director Richard Grenell and acting Office of Personnel Management Director Michael Rigas.
Along with requests for telework, INSA's six-point recommendation also seeks wants financial protections to ensure their member companies can keep going amid the pandemic. The group wants any government-mandated shelter-in-place action to be considered a directed action and fully reimbursable under contracts.
Officials at INSA also want all government and contractor employees in the Trusted Workforce to be fully paid even if placed either "on call" or directed to work in shifts in order to keep down the number of people together at once.