As coronavirus spreads, contractors brace for a 'shutdown of another kind'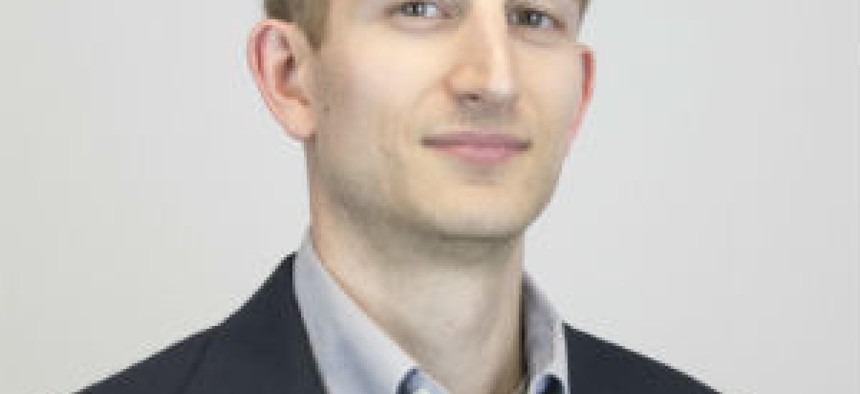 The ongoing coronavirus outbreak that has so far affected at least 100 countries and territories officially arrived in the Washington, D.C., region over the weekend with several positive tests announced by local jurisdictions.
As our sister publication FCW reported Sunday, the Office of Personnel Management is pressing other agencies to get written telework agreements are in place for as many employees as possible, plus to get their IT systems and networks ready in the event government offices are closed.
That in turn means contractors and agency contracting officers should start talking now to identify those who can and cannot work remotely and what can be done outside the office, market consultants told me Monday. At first glance, this might sound similar to how the public sector ecosystem plans for government shutdowns.
But agencies have full appropriations this time around so this situation could be seen more as if it were a prolonged winter weather event, I was told.
Agency networks including those of the virtual private network variety could be strained if a wide agency directive to work remotely comes down, said Mike Hettinger, president of Hettinger Strategy Group LLC.
"We see a VPN surge when we have snow days, but this will be that on steroids," Hettinger said. "Contractors should be preparing now, and talking directly to their contracting officers about what is and isn't allowed if everyone gets sent home. In that respect it is similar to a shutdown."
But this item should give contractors some solace this time around unlike in the December 2018-January 2019 partial government shutdown -- processing invoices for payment on contracts should proceed largely as normal.
Systems that support the processing of invoices "allow you to do everything remotely, are secured and are not necessarily firewalled in that you have to be in a government facility to see it," said McKelvey, president of consulting firm The McKelvey Group.
But McKelvey identified two other aspects of doing business with the government that could see disruptions in the event that physical facilities are closed off. Required training programs could be pushed back given how agencies and companies are both limiting travel, while procurement processes could also see some slowdowns if people are physically separated.
"While there's not a lot of in-person procurement work that goes on from the proposal response perspective, there are discussions and debriefs that require people to get together to make those things happen," McKelvey said.
Such disruptions will not be seen at nearly the same degree as during the last shutdown, McKaley added, but program and procurement delays during this coronavirus situation are still very possible given the in-person work required.
"One would assume it is similar to the shutdown, except for one big glaring difference -- the government is funded and the work can't just stop until TBD," analysts at The Pulse GovCon wrote to me. "This is truly uncharted territory because contractors will be expected to be paid."
Then there is the issue of classified work, in which access to the government facility is an obvious must.
"How civilian contractors handle this is a little bit different since some are authorized already to have telework and use collaboration tools like Slack, etc., but defense and intelligence community contractors are a whole other story," The Pulse analysts said.
McKelvey said potential disruptions to defense and intelligence work could have an outsized impact given the possibility that people could get sick and not be able to perform their duties. Keep in mind that work is largely considered essential and goes on during any type of government shutdown.
"This is different in that essential services might be curtailed even a little bit, because it's not about paying them, it's about their availability," McKelvey said. "It's a shutdown but of a different kind."