SAIC touts tech & talent boosts in $1.2B deal for Unisys Federal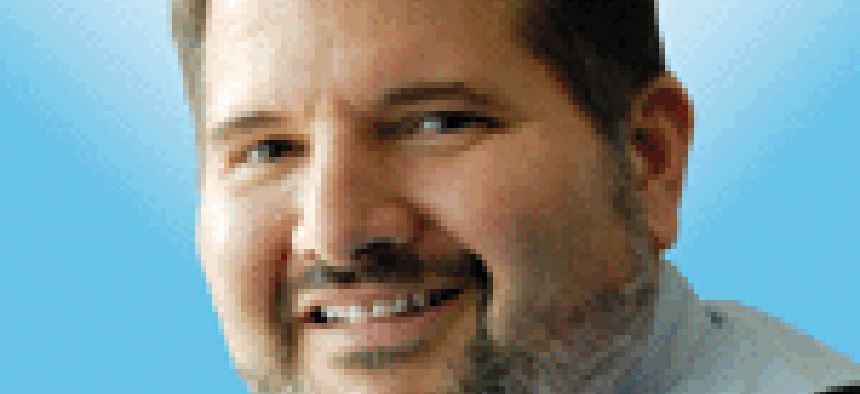 Science Applications International Corp. is touting its planned $1.2 billion acquisition of Unisys Federal as bringing more people with sought after technical skills and valuable intellectual property focused on digital transformation.
Science Applications International Corp. sees its planned acquisition of Unisys Federal as a way to accelerate growth in work in digital transformation and IT modernization for agencies, plus bring in more commercial models and intellectual property for delivering solutions to federal customers.
The $1.2 billion deal also brings intellectual property and a large number of people with high-level certifications in commercial technologies such as the Amazon Web Services and Microsoft Azure cloud infrastructures.
During a media call with reporters Thursday afternoon, executives with SAIC and Unisys Federal described their motivation and reasoning behind the deal.
Unisys Corp. was shopping its federal segment as a way of infusing cash into the parent corporation to pay down debt and meet pension payment obligations over the next three years. Indications are that there were other interested buyers.
As Unisys Corp. was looking at its options as a public company, "there was a lot of interest in the (federal) business," said PV Puvvada, president of Unisys Federal.
Keep in mind that the federal segment has often been the only one to show growth for Unisys in recent years.
SAIC CEO Nazzic Keene described the capabilities Unisys has around cloud migration, managed services, and so called "DevSecOps" has real draws for the buyer.
"Unisys brings us great competencies that we can marry with what is inside SAIC," she said.
This latest deal for Unisys Federal follows SAIC's acquisition of Engility Corp. last year and deal for Scitor in 2015.
"Look at our journey over the last few years," Keene said. "We've focused on key dimensions, expand into intell. We used M&A for that. Expand into space. M&A helped us to that."
The acquisitions of Scitor and then Engility brought customers and capabilities in the intelligence market. Engility also added more space-based capabilities.
SAIC's transaction for Unisys Federal is centered more on capabilities around cloud computing, managed services, digital transformation and IT modernization. Unisys Federal also touts a wide range of civilian customers that include the Internal Revenue Service and Homeland Security Department.
But Puvvada said that in 2019, Unisys Federal also saw its defense business begin to grow more rapidly.
Keene praised the way Unisys Federal works closely with its customers and how they go to market and deliver their solutions. "They will add tremendous strength to SAIC," she said.
The plan is for all of Unisys Federal management team including Puvvada to come over to SAIC, but exact details haven't been determined yet. That is something that Keene and Puvvada will be working on between now and when the deal closes, most likely in June.
"We are not looking to drive out cost synergies," she said, which implies that layoffs are not expected.
As part of the deal, Unisys Corp. has agreed to stay out of the federal market for two years after the deal closes. Unisys has separately agreed that for five years it will not solicit former clients or customers whose projects are in the pipeline at the time the deal with SAIC closes.
In other words: if and when Unisys re-enters the federal market it will need to pursue a new client base with its current offerings, or pursue its current client base with a new set of offerings.
Here are some of the numbers and other facts of the SAIC-Unisys Federal deal.
Sale price: $1.2 billion. Unisys touted that valuation as being much higher than where its stock was trading before Tuesday.
Revenue: Unisys Federal recorded $690 million in 2019 revenue. It also had two-year track record of more than 10-percent compound annual growth.
Capabilities: Unisys brings as-a-service delivery models for operating at scale and have customers who are using those services now.
Key Unisys customers: Departments of Homeland Security, Treasury, Commerce and Energy. And the Air Force and Defense Information Systems Agency.
People: 1,900 employees with 1,500 cloud certifications and accreditations.