Is the defense industrial base in failing health?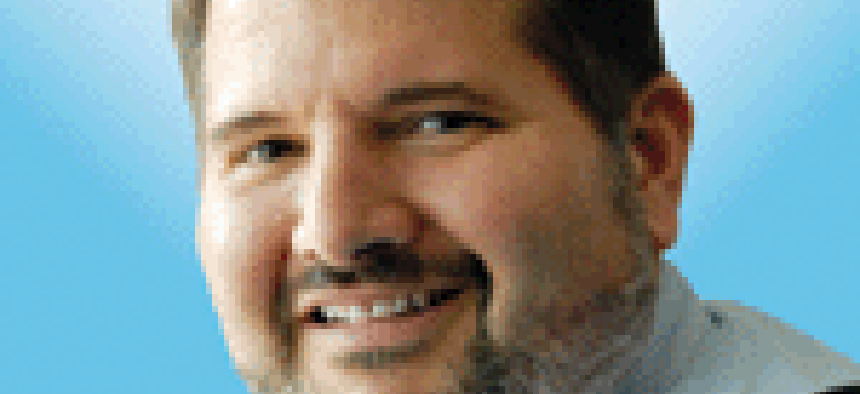 The U.S. certainly spends more on defense than any other nation, but a new report by the National Defense Industrial Association points to several weak areas that indicate the defense industrial base's health is average at best.
The U.S. defense industrial base is strong in many areas, but security concerns are significantly weakening the country's military readiness when facing adversaries such as China and Russia.
Cybersecurity concerns were one of the leading factors that put the industrial base's overall grade at "C," according to the first-ever "Vital Signs" report produced by the National Defense Industrial Association in partnership with spending data company Govini.
Other factors that drove down the score were workforce issues and materials.
NDIA plans to make Vital Signs an annual report as way of setting a baseline for discussion and decision-making, said NDIA President and CEO Hawk Carlisle.
The industry group representing many government contractors made the conscious decision not to include recommendations for action. They instead want the report to be a catalyst for stakeholders like Congress to debate and act on the findings.
But it was obvious during NDIA's presentation that security should be an early priority. Initiatives such as the Cybersecurity Maturity Model Certification are step in the right direction, they say.
Carlisle and Wes Hallman, NDIA senior vice president of strategy and policy. spoke about the threat and challenge so-called near-peer adversaries such as China and Russia pose.
While the U.S. is still militarily superior to China and Russia, the gap has closed significantly.
In many ways, the report catalogues how the U.S. industrial base has entered a new phase. "The post-Cold War era is over," Carlisle said.
Russia and China have been investing to catch up technology and find new ways to challenge the U.S.
"Look at what China has done over the last 30 years," Carlisle said . "They've watched where we fight and how we fight and they've attacked us wherever they can."
Those attacks include theft of intellectual property, cyber intrusions, data breaches and unfair trade practices.
The Defense Department is well aware of the threats and commissioned a study in the wake of a 2017 executive order from President Trump to look at threats to the defense industrial base.
Carlisle and Hallman praised that report but it was mostly classified. Vital Signs is an open source report and takes a broader look at the challenges.
In addition to cyber threats, the report also points a finger at challenges in finding a qualified workforce. That includes not just high-tech workers, but also traditional trades such as plumbers, pipefitters and electricians.
The annual continuing resolutions also are a problem because delays in funding wastes time and resources that cannot be recovered and adversaries can take advantage of, Hallman said.
Funding that is multi-year will provide more stability and certainty, he said. "I don't think Russia and China ever operate under a CR,"
Vital Signs examined multiple factors that impact the health and readiness of the defense industrial base. Govini's analysis looked back several years and established scores for 2017, 2018 and 2019 in eight areas the report calls Dimensions.
The competition factor notched the highest score at 96 for 2019, compared to the 94 figure for 2017. Govini analyzed financial performances across the defense industry to establish that score.
The largest increase in score was the Demand factor, which rose from 78 in 2017 to 94 in 2019, mostly due to increases in defense spending by the Trump administration.
Likewise with the Productive Capacity and Surge Readiness dimension, this increased from 68 to 77 points and again because of increased defense spending.
All other dimensions had decreases.
The lowest score belonged to Industrial Security, which fell six points to 63. Supply Chain was the next-lowest at 68 and had the biggest drop of 15 points.
NDIA and Govini looked at global information security threats and found new cyber vulnerabilities doubled between 2016 and 2018, based on research by Mitre.
They also analyzed data from the FBI about intellectual property theft. Intellectual property rights crime steals $600 billion from the U.S. economy each year, according to that FBI data.
Vital Signs concludes that intellectual property thefts are decreasing but the cyber threat environment has worsened.
Overall, the report gives the health and readiness of the defense industrial base a score of 77 in 2019 versus the 79 in 2017.
Carlisle expressed confidence that next year's report will show improvement. The advent of CMMC and implementations of the report stemming from the executive order are two positive factors, he said.
But he cautioned it will take time, which is why NDIA wants to issue the report each year.
"It has taken us 30 years to get here and we won't fix it overnight," he said.