Why you need to be at this week's WT Power Breakfast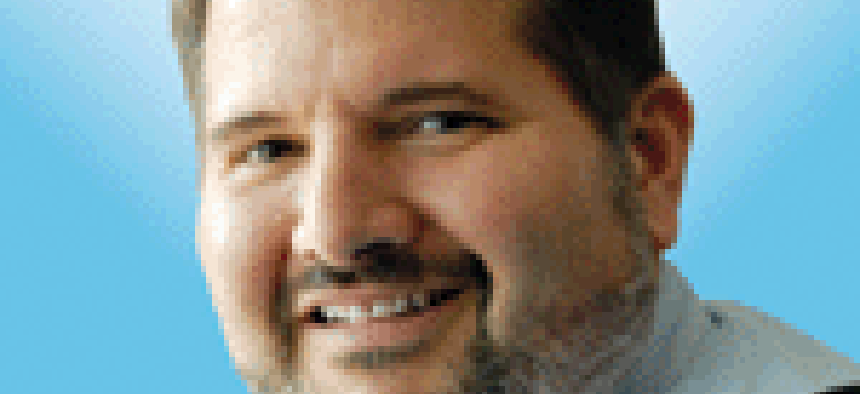 Our upcoming GWAC Power Breakfast has a lineup of government leaders ready to share what's next for these market-shaping vehicles.
Hurry up to register for Friday's Washington Technology Power Breakfast on government-wide acquisition contracts, You don't want to miss hearing from the leaders of some of the most important GWAC contracts in the market.
Our lineup includes
Joanne Woytek, NASA SEWP program manager
Cheryl Thornton, director of the GSA IT Schedule contract
Wayne Sok, product lead for Army CHESS
Amando Gavino, director of GSA's Office of IT Services
Glynis Fisher, deputy director of NIH's NITAAC.
Kevin Plexico, senior vice president of information solutions at Deltek, will offer key data behind these vehicles and what they say about trends in the federal market.
The event kicks off with registration at 7:30 a.m. Friday at Valo Park in Tysons, Virginia.
The importance of these contracts can't be overstated because of the volume of business that flows through them and how government buyers have come to rely on them to procure the solutions they need to accomplish their missions.
Each of our speakers will give a presentation. Then they'll go back on the stage for a group discussion on "What GWACs Can Do for You."
Bring your questions. I'll be looking for several things:
What's next for best-in-class? Are we seeing the benefit?
What's the impact of the X-as-a-service trend?
An update on the schedule consolidation?
A lot of what gets asked, of course, will depend on what our speakers say and you have to be there for that.
Click here for information on registration. Remember, WT Insiders get a discount.