The 'Ifs' to watch in 2020: DOD cloud edition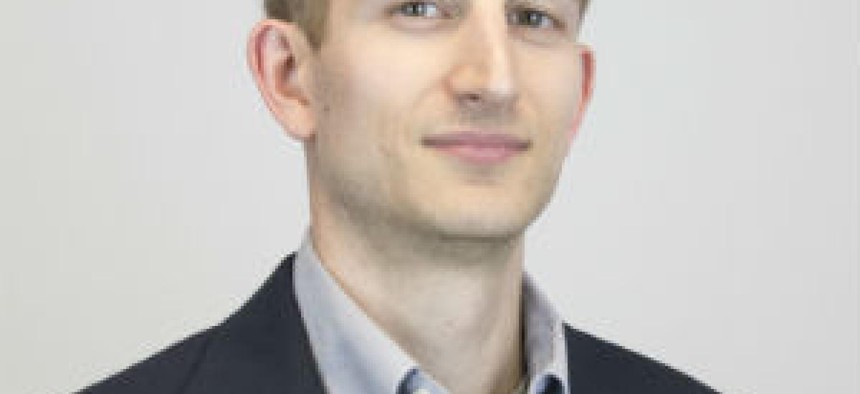 The Defense Department's pair of large commercial cloud buys are both stuck in some sort of protest-related situation. How those move forward depends on these paths.
The Defense Department's pair of large commercial cloud buys are still mired in some sort of protest-related situation. But we can still walk through these "if" scenarios for next year.
If Microsoft wins its end of the JEDI court case and gets that cloud infrastructure contract for keeps…
Then the hard work will have only just begun, but getting the needed certifications to host top secret data is helping their side of things. Microsoft will also have a two-year base period to convince the Defense Department to stick with Azure given the contract's options.
But don't forget: Microsoft is the real winner of DOD's other big commercial cloud buy in "DEOS" for email and other collaboration services.
If Amazon Web Services can convince a Court of Federal Claims judge that the JEDI award was tilted to Microsoft by political interference…
Then perhaps the Pentagon will go back to the drawing board and do some sort of multiple-award competition between the same group of cloud infrastructure providers, if only to take down the temperature.
But based off the original requirements and how market share matters, the same final two in AWS and Microsoft would likely be the ones who would have been left standing anyway.
If AWS wants to convince the judge that such political influence did tilt the award against them…
Then depositions of those involved in the source selection are one way to do it. AWS also has to show they made the better bid to DOD and it is impossible for outsiders to know given their complaint filed with the court is much-redacted. A tall order given how agencies usually get wide latitude and deference in bid protests.
If DOD wants to convince the judge that the JEDI source selection was done fair and square…
Then the October testimony of Chief Information Officer Dana Deasy to Senate lawmakers would seem to be a core piece of DOD's defense . But AWS has also included that testimony as an exhibit it plans to submit for the case. How Deasy's words are portrayed is an item to watch.
If multi-cloud is truly industry best practice as Oracle and so many other critics of the JEDI acquisition have repeatedly claimed…
Then hopefully there is more research next year to examine that very question. Of particular interest is research into the use of multiple simultaneous clouds for redundancy and resiliency, which JEDI critics have said is best for DOD, and where things stand on being able to switch between clouds.
Many companies are indeed pursuing a multi-cloud strategy, but we cannot yet bake in the assumption that it is truly best practice. What might be the most popular is not always the best.
If it seemed like IBM and Oracle were big losers when they were eliminated from the JEDI competition early on…
Then fear not for IBM, given their large portfolio of integration and services that wrap around others' cloud infrastructures. Oracle is investing in infrastructure to bring a cloud offering that goes up and down the stack. They also appear to be moving forward on needed government certifications for data hosting.
But we wonder about the sales pitch Oracle can give for their systems that would have to move over to a cloud that is not theirs.
If any federal systems integrator out there is waiting on a resolution in the court before seeking JEDI-related opportunities…
Then they are already too late. That matter may be in court, but the service branches and DOD components have decisions to make regarding the Pentagon's three main cloud initiatives: JEDI, DEOS and milCloud.
Migrations, applications and other services wrapped around the cloud infrastructures all look like a grab bag free-for-all for government contractors. Let the race begin.
If it appears confusing as to why DOD is looking to the systems integrators for DEOS and the commercial providers for JEDI…
Then consider that DOD passed off the DEOS buy to the General Services Administration, which is looking at a "CEOS"-like effort for civilian agencies agencies to get the same kind of collaboration services.
JEDI is a whole other matter because of its intended use of a commercial cloud in combat. DOD wants it in soldiers' hands yesterday and now has funding.
If DEOS is a beachhead-type win for the systems integrator that wins GSA's and DOD's second try at an award...
Then it should come as no surprise to say this: another protest is a near-certainty regardless of whether General Dynamics IT wins again or Perspecta is able to make the most out of its second chance.
If the goal of DOD having three main clouds in JEDI, DEOS and milCloud is to standardize and consolidate cloud activities…
Then why not make the first two mandatory across the whole department? So-called Fourth Estate agencies are being directed to use milCloud. Worth noting also is the history of military acquisition tells us that making things uniform is no easy task. Read up on the F-35.
If the rules of engagement for JEDI and the companies involved appear much different than other big tech contracts before it…
Then it is because government contractors team with each other as much as they compete against each other. They do protest against each other, but some decorum holds. The DEOS dispute shows exactly that: no one says anything outside of filings.
Commercial tech has slightly less of that decorum and working together. Especially with this group that wants JEDI. We see that contract's drama as a one-off.