Small-business advice worth repeating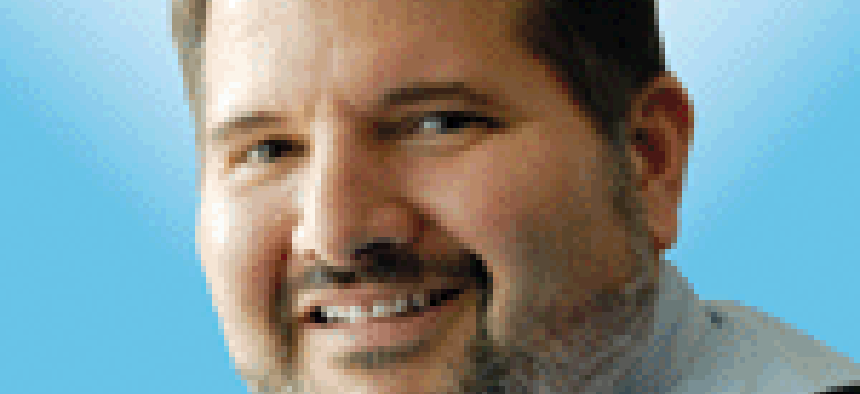 Those charged with forming partnerships with small businesses see some of the same mistakes made on repeat. Here's their advice on how to form the best partnerships with prime contractors.
Some advice is worth repeating even if it has been given before and people nod and say: "Yes, that's the right thing to do."
This is especially true of advice to small businesses on how to work with large business primes. We hear some of the same advice over and over, so people either aren't listening or the advice is easy to give but hard to live. Or maybe it is a combination of the two.
Teaming and partnerships was one of several panels at the fourth annual "Doing Business with DOD and the Intelligence Community." The event was produced by Jennifer Schaus and Associates and the Virginia Procurement Technical Assistance Center at George Mason University. I acted as MC and moderator for two panels but not the small business panel. I'll write about some of the other panels in the coming days.
The small business panel was comprised of executives from General Dynamics IT, CACI International, Booz Allen Hamilton and Leidos. They covered the basics as well as offering some strategies small businesses should consider.
Here are the highlights:
Company Databases
Nearly all large businesses have online registration systems for small businesses. Fill them out and be specific. Don't write that your company is hardworking and enthusiastic. Instead, write specifics about your capabilities and customer expertise.
Don't Wait for the Award
If you see that large company X has won a major contract, don't call asking for a spot on the team. By and large, it is too late then. But Chireda Gaither, Leidos' manager of supplier diversity, suggested you wait 12-to-18 months and then call. The dust has settled by then and the subs at the start might not be living up to expectations so there might be a need to swap them out for someone new.
Understand the Opportunity
Knowing what is in the request for information and the solicitation documents are one thing. But to be successful and bring value to a prime, you have to go beyond what is in the published reports. That means talking to the customer, understanding what they are trying to accomplish and what their pain points. Then you can bring that intelligence to your team.
Capabilities Trump Small-Business Status
It's great to be an 8(a) or woman-owned small business. But primes need a partner that brings capabilities, customer relationships or past performance. Otherwise, the risk is too great.
Do Your Homework
This bit of advice was repeated often and in different contexts and with different examples.
You should learn what contract vehicles a government customer prefers to use. Know who their prime contractors are now. These are your targets for potential partnerships.
If you are interested in a particular agency, go to their industry days and other events to learn and meet people.
Follow trends and events in the market. Ludmilla Parnell, director of small business partnerships for GDIT, said he got calls after Alliant was awarded from companies wanting to know about the contract because they had never heard of it.
Don't Be a Generalist
Nancy Peters, small business advocate at CACI, said she's never had a project manager call her and ask for a general IT partner after five years on the job and 23 years at the company. "Have a specific skill," she said.
Don't Overlook Small Business Primes
Large companies aren't the only potential prime contractors. Small businesses can prime large pieces of business and they will have partnering needs as well, said Lynn Livengood, a senior associate at Booz Allen.
Network, Network, Network
Getting out and meeting people is critical. They are potential partners, potential customers and potential competitors. All are worth knowing and learning from. Gaither said to not expect results right away, but be "pleasantly persistent."