SAIC focuses on revenue growth as Engility integration nears finish line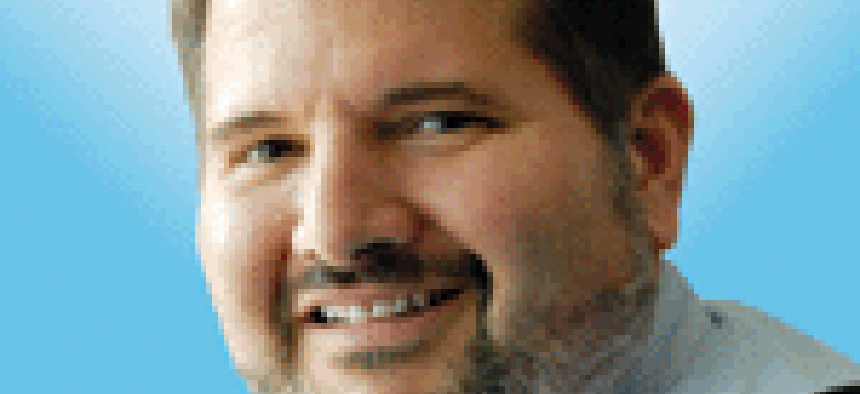 Science Applications International Corp. is approaching the one-year mark of its acquisition of Engility Corp. and reports being well-ahead of schedule on the integration.
Back office systems and benefits are integrated and the company is ahead of schedule in realizing cost synergies, SAIC CEO Nazzic Keene told investors during the company's third quarter earnings call Thursday.
Now the priority will be using the acquisition to generate what Keene called "profitable growth."
SAIC reported third quarter revenue of $1.6 billion, a 38-percent increase from the same quarter last year. But all of that growth is attributable to the addition of Engility. On an organic basis, SAIC's revenue contracted 1.5 percent on what the company attributed to "acquisition related dis-synergies."
Keene told analysts her three goals moving forward are continued integration of Engility, profitable growth and winning the war for talent.
On the growth front, Keene said that the addition of Engility's capabilities continues to expand SAIC's pipeline of opportunities. Engility has also helped strengthen SAIC's recompete bids and brought new contract awards.
An example Keene offered is a $85 million task order with the Naval Surface Warfare Center, which she called a "revenue synergy as result of the combined company."
Engility brought to SAIC a position on the Defense Department's Information Analysis Center Multiple Award Contract known as IAC-MAC.
"This vehicle, combined with legacy SAIC technical capabilities, allowed us to jointly compete for win this task order," she said. "This is just one proof point of our successful expansion of growth opportunities."
SAIC is taking those added capabilities and targeting opportunities involving space systems, mission engineering and IT modernization.
"Going forward, these areas will be the catalysts for growth at SAIC," Keene said. "This is not to say that we will forsake other areas of contract opportunities, but these areas will draw increased focus and investment in order to drive profitable revenue growth over the long term."
Another notable win for SAIC in the quarter was the National Geospatial-Intelligence Agency award for the Innovative GEOINT Application Program. Worth $68.6 million over five years, that contract sees SAIC continue its role as the lead broker of an app store for NGA users to download new tools.
SAIC also won a $41 million Army contract to modernize its IT infrastructure and that work involves migrating enterprise applications to the cloud.
About 24 percent of SAIC's wins during the first three quarters of its 2020 fiscal year ending in January were new contracts, the company said. Of the $16 billion in submitted bids, 75 percent are for new business.
But SAIC also has $2 billion in contract awards that currently under protest. These include the Air Force's $728 million Cloud One contract that Leidos is protesting. The second is a $655 million Air Force space mission support contract that Peraton successfully protested and is now being reworked by the service branch.
SAIC will also soon find out the result of its biggest recompete -- a $1.8 billion contract to support the Justice Department's asset forfeiture program through a joint venture with AECOM. That contract was a subject to a pre-award protest by ASRC Federal that has since been dismissed.
And sometime over the next 12-to-18 months will be the recompetes of several task orders with the Army's Aviation and Missile Command, or AMCOM,
The market responded favorably to SAIC's report as its stock climbed 1 percent to $84.84.