2020 starts with plenty of 'ifs' hanging over the market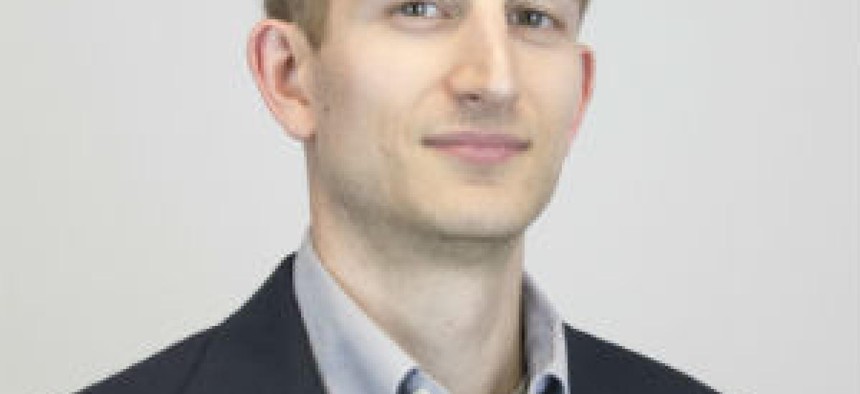 (NOTE: an 11th scenario has been subsequently added at the very end based on one reader's feedback. Thanks for pointing out things I forgot.)
As 2019 ends and 2020 is near, plenty of "if" scenarios hover over the government contracting market. Here we explore some of the most intriguing.
If the past three years have seen one big-ticket merger or acquisition after another by large defense primes...
Then it is fair to wonder if similar divestitures will follow. L3Harris is a certain seller, while Raytheon and United Technologies have to divest a GPS business per regulators' orders. Also watch what the Raytheon-UTC combination *eventually* will do with the Forcepoint cyber business. We see a much bigger jettisoning to come.
If both public comments by key leaders and some economic models say current budgets are a high-water mark…
Then it begs the question of how one should think about the models that contradict those other models mentioned above. Here again comes the magic world of uncertainty. What is certain: successful companies always stand out regardless of market conditions.
If public GovCon company stocks look high now in line with other equities…
Then it begs the question of how much further they can climb if everyone achieves the organic growth targets they have laid out? Wall Street expects a lot from everyone, even if now is considered a budget high-water mark. Clarity on winners and losers seems closer.
If private equity firms are looking to acquire a government contractor at a fair price…
Then best of luck to them on their search in what is still a seller's market. More activity in the middle tier seems a safe bet. Easy to speculate on but hard to measure is whether some sellers will pause until after the elections. Not true for Fluor Corp, who wants a buyer for their government business and fast.
If the public company/strategic buyer has become more of a unicorn…
Then read what was said at this investor conference in November to get a snapshot of how they navigate a seller's market. Regarding what Booz Allen Hamilton said then, they can just point to their organic growth and by extension their stock. We of course note that in the wake of Leidos' announcement of its $1.65 billion Dynetics buy.
If 2019 was the year for Science Applications International Corp. to focus on integrating Engility…
Then SAIC at least has some bookings to help lay a foundation for growth. Now comes seeing whether it can keep almost $1.5 billion in awards currently held up by protests with this $728 million Air Force contract now in tow. Outcomes of new business bids await and then this theme returns: defending large recompetes.
If PAE gets a warm reception from the public markets next year…
Then hopefully at least one more government contractor follows them to the public markets and hence raises the profile of the sector. Recent history says to not count on it however, even if company does file to go public. But the creation of Perspecta tells us to not discount creative measures.
If the Navy's big NGEN-Recompete contract is a landscape-setter for the government IT scene…
Then the winner of this $3.4 billion job early next year will tout their own big-ticket merger as a reason why they won. The others, including the incumbent if they happen to lose, should be able to move on to other takeaway efforts and winning brand new work. Bake into that a likely post-award protest of NGEN-R.
If the shift to the new Beta.Sam.Gov is not getting a warm reception from industry…
Then the lack of transparency and communication on the migration is an equal reason why that is, just as much as the lack of functionality being reported. Not holding our breath for next year on either more detailed explanations or the migration slowing down.
If it appears that we have not written about the impacts of a continuing resolution all that much…
Then that is because the public sector ecosystem has sadly gotten largely used to this even with fiscal year 2020 appropriations nearly in place. For the record: 119 continuing resolutions have been enacted since fiscal 1998, and Congress has blown past the typical Sept. 30 deadline to pass a budget every year. Past will likely be prologue.
If it is this far down the page before nary a mention of Amazon's HQ2 in D.C., the looming CMMC requirements for industry or the impeachment process...
Then consider this: the first two items will take years to fully understand the impacts of, so judgment reserved there for now. As for item number three: there is nothing anyone can do about it.