In new AI platform, Booz Allen sees alternative to the 'Black Box'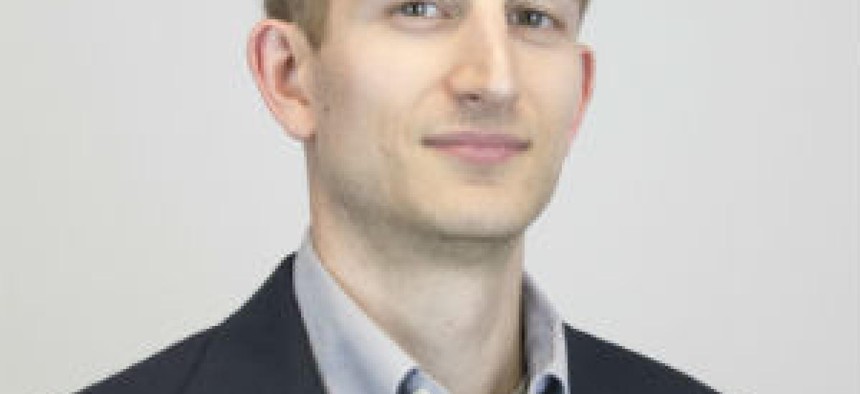 Booz Allen Hamilton has pulled the cover off its new artificial intelligence platform and wants clients to know exactly what they are getting after all is revealed.
Booz Allen Hamilton's chief executive gave a preview of it on Friday, then on Monday morning the company officially pulled out of the box a new artificial intelligence platform for federal and commercial clients.
One idea behind what Booz Allen calls "Modzy" is to help connect users with what the firm, other technology companies and open source communities have to offer in terms of enterprise-level AI capabilities. Think a model like Apple's App Store for users of the iPhone and iPad.
Another is to present an alternative to what Booz Allen executives referred to as the "Black Box" in a roundtable with reporters and analysts Monday in Washington, D.C. Black box is a metaphor for systems whose inner workings are unknown. In the case of AI, this is in reference to products with techniques and algorithms users do not fully understand.
Or as Josh Sullivan, Booz Allen senior vice president and lead executive for Modzy, put it to me afterward on slow AI adoption: "Number one impediment: lack of trust, lack of transparency."
"Knowing how a human should respond to the prediction from the machine, you need to know 'Hey it's wrong a third of the time,'" Sullivan said on the sidelines of an NVIDIA-hosted conference in Washington, D.C. "Then you're more aware of your decision making and what you need to look at."
Booz Allen designed Modzy to show exact percentages of how effective models and other algorithms are in order to help clients have more of that trust and transparency, Sullivan told me.
Then there is the App Store-like approach Booz Allen is taking with Modzy. The firm sees that as a way for letting clients choose the offerings to try out and then adopt if they like what is there. For Booz Allen, this is another example of how it has embraced the idea of being a bridge between other tech companies and the federal government.
Modzy's initial lineup of partners includes Hypergiant, Orbital Insight, AI.Reverie, AppTeck, CrowdAI and Paravision. Expect others to come into the fold going forward.
"I don't think any one company or one organization can do it all by themselves, and so the faster we can figure out how work together, have similar standards, intercommunication and sharing of models, we all benefit," Sullivan said.
Modzy's reveal at the NVIDIA-hosted conference was hinted at by CEO Horacio Rozanski during Booz Allen's second quarter earnings call with investors Friday.
Rozanski did not give many details other than to say that a full production release is about a year away and significant numbers of paying clients are not expected for at least a year. Booz Allen has started an early access program as of Monday for interested customers to try out the product.
But Rozanski did tout to analysts his view of Booz Allen as having a "robust AI services business" across its defense, intelligence and civilian markets. He added the company is "also developing new AI business lines and exploring ways to monetize our intellectual property."
In a pair of ongoing examples, Booz Allen is working with the Defense Department's new Joint Artificial Intelligence Center and booked an $885 million task order last year to help DOD build up an open architecture framework for applying AI techniques in multiple systems.
"This is a broad-based demand increase that we see across most of our clients who are looking to use these technologies to improve mission effectiveness in in operational intelligence for the military and in anything that has a big data component, which, at this point is the entirety of our federal government and we're seeing the near-term upside of that in our labor-based business, Rozanski said.
Booz Allen's optimism over its place in the federal AI landscape may be a factor in why the company believes it can handle whatever happens in ongoing federal budget negotiations. An aggressive first half and a more conservative second half underpin Booz Allen's approach to its current 2020 fiscal year in order to account for the budget environment.
The company updated its guidance revenue growth of 9-to-11 percent this fiscal year versus the prior outlook of a 6-to-9 percent increase over FY 2019 sales of $6.7 billion.
Revenue of $3.6 billion for the current fiscal year's first half is around 12 percent higher than the same period in FY 2019.