Amazon Web Services going to court in fight against JEDI award to Microsoft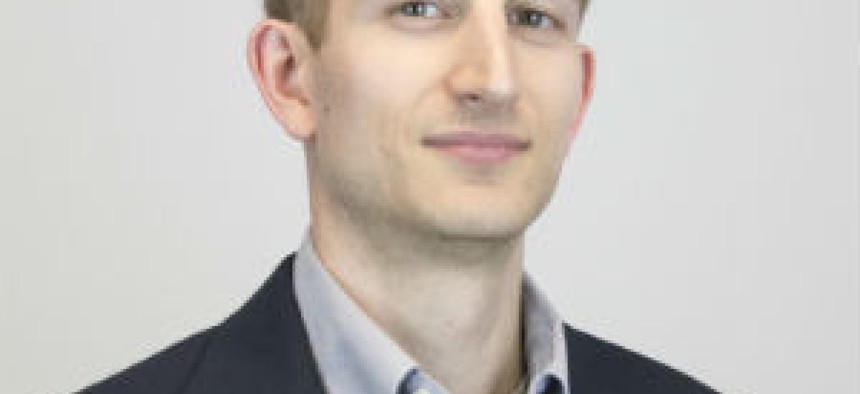 Citing what it calls "political influence," Amazon Web Services will go to the judicial arena in its fight against the Defense Department's award of the JEDI cloud infrastructure contract to Microsoft.
Amazon Web Services is going to the next forum with a protest against the Defense Department's award of the JEDI cloud computing infrastructure contract to Microsoft.
But that next forum is not the Government Accountability Office, which is typically the first place disappointed bidders file protests to after an award.
AWS will instead go directly to the Court of Federal Claims to challenge DOD's decision, a company spokesperson told me Thursday via email.
"AWS is uniquely experienced and qualified to provide the critical technology the U.S. military needs, and remains committed to supporting the DoD's modernization efforts," the spokesperson said.
"We also believe it's critical for our country that the government and its elected leaders administer procurements objectively and in a manner that is free from political influence. Numerous aspects of the JEDI evaluation process contained clear deficiencies, errors, and unmistakable bias- and it's important that these matters be examined and rectified."
The Court of Federal Claims has greater authority to enforce decisions regarding bid protests and can generally examine a broader scope of issues related to contract awards than GAO.
As of 5 p.m. Thursday, the complaint has not been posted to PACER, the electronic service that houses federal court documents. Federal Times first reported the story, citing a video it obtained of a company meeting where AWS CEO Andy Jassy said a protest was in the works. Federal Times said AWS filed the documents on Nov. 8.
DOD announced Oct. 25 that it awarded the potential $10 billion Joint Enterprise Defense Infrastructure contract to Microsoft in what ended up as a head-to-head competition with AWS after a two-year process that saw much controversy and commentary about the procurement, particularly its single-award structure.
Microsoft and AWS ended up as the final two after a downselect earlier in the year that saw IBM and Oracle eliminated from the competition.
JEDI's award was held up by a review directed by Defense Secretary Mark Esper in August, which was followed by his recusal from the contract because his son works for one of the initial bidders in IBM.
That review was announced in the wake of President Trump's statements in July that he received complaints from companies about the JEDI contract being swayed in favor of AWS.
DOD's selection of Microsoft was a surprise to some observers given AWS' cloud contract with the intelligence community and certifications it held to host classified data, but other analysts have noted Microsoft's overall market share in enterprise IT and four-decade history as a technology provider to the U.S. military.
Meanwhile, Oracle has an ongoing case of its own against the JEDI procurement in the Court of Federal Appeals for the Federal Circuit as the company remains steadfast in its effort to stop the contract in its tracks and essentially make DOD start from scratch, but with a multiple-award approach.
That appeal largely restates Oracle's prior claims that JEDI was unfairly tilted in favor of AWS due to how the requirements were written and alleged conflicts of interest by DOD employees. Oracle did not include any mention of the award to Microsoft in that appeal.