What two PE deals say about strategies, opportunities in the federal market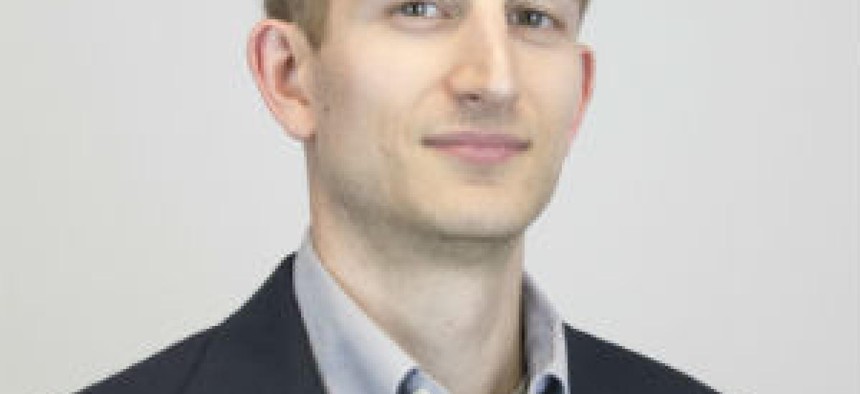 It should come as no surprise that the most recent week has seen more merger-and-acquisition deals close with a pair of private equity firms as the central drivers of that activity.
But the government market's two most recent transactions of note also illustrate a pair of slightly different paths the two investment groups have taken, whether that be finding a new company to back or using a portfolio holding as a platform for more acquisitions. Those come on the heels of a deal struck by private equity firms Lindsay Goldberg and American Securities earlier this month to acquire AECOM's government services business.
Example number one is a case of the former. Arlington Capital Partners has identified its first GovCon-related investment to make with that firm's recently-closed fifth fund of $1.7 billion, which is to acquire majority ownership of modeling and simulation technology provider Aegis Technologies.
Aegis has also hired as CEO Jonathan Moneymaker, former president at Altamira Technologies and nearly two-decade veteran who formerly led Boeing's intelligence systems group.
Huntsville, Alabama-based Aegis has grown to least $100 million in annual revenue with nearly 350 employees since its 1989 founding, according to the company's website. Its primary customers include the Air Force and Army with other defense agencies also part of the mix.
When Arlington Capital closed that fifth fund in June, the firm said the $1.7 billion amount it raised was the maximum it could collect from investors such as pension funds and insurance companies.
Arlington Capital made new investments in the 12 months prior to that close including Octo Consulting, Centauri and Tyto Athene. High-profile exits came when Polaris Alpha was sold to Parsons and Endeavor Robotics to FLIR Systems.
Now for example number two. This is where a private equity backer uses one of its portfolio companies as the platform for making more acquisitions to create a larger player.
Whitney, Bradley & Brown (also known as WBB) was acquired in November 2017 by H.I.G. Capital, which first entered the government market three months prior to that deal with the purchase of government IT firm NCI Inc. H.I.G added a third government market platform in September of last year when it acquired majority ownership of IT product reseller Iron Bow Technologies.
WBB has used H.I.G.'s backing to make an acquisition of its own in BRTRC Federal Solutions, a professional services outfit like its buyer with clients in much-sought after defense and intelligence agencies. BRTRC also has clients in civilian sectors such as law enforcement, health care and life sciences.
So in that example, we are seeing a government contractor put its financial sponsors' backing to work and show that particular investment group's interest in further building up a company it already has. That is the playbook Arlington Capital followed as it built up Polaris Alpha until the deal with Parsons.
Arlington Capital's fifth fund is not just focused on the government market given its acquisition of medical device developer Riverpoint Medical prior to the Aegis investment. This approach is similar to Veritas Capital in that both firms focus on technology companies that provide their products and services to governments and in government influenced markets.
Speaking of Veritas, that private equity firm just this month closed its seventh fund at a record $6.5 billion. Worth watching is where that goes from here, plus whether The Carlyle Group puts its $18.5 billion fund closed last year toward any companies in aerospace, defense and government services.
And also to watch: where the incoming owners of AECOM's government services business take that future company. We will start to find out come the first quarter of next year when that deal closes. That deal might be the most recent high-profile example of continued private equity interest in the market given the price tag AECOM fetched in that auction. The Lindsay Goldberg-American Securities bid was one of the final three bids AECOM considered.