New service offers market research with emphasis on the personal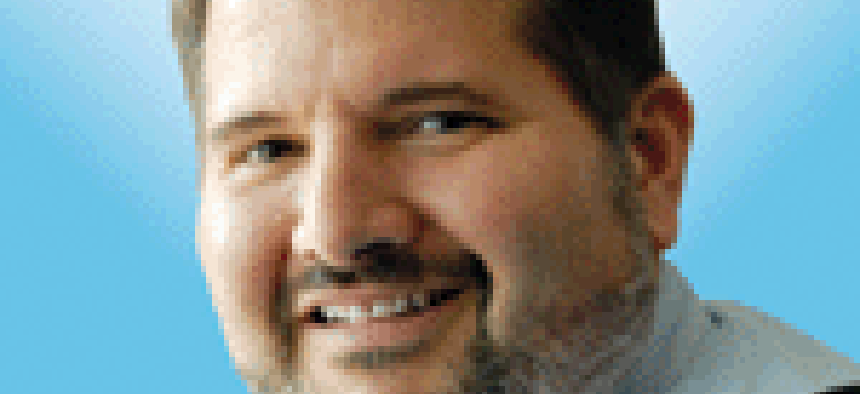 A new data and market research firm has launched with the promise of a more personalized approach to contract and budget analysis.
A new data and market research firm has launched with the promise of a more personalized approach to the usual contract and budget data analysis.
Federal Compass was founded by two veterans of the market research world, Chad Ganske and Jim Sherwood. Both have roots at Input and then Deltek GovWin. Sherwood also managed the market intelligence consulting practice at WolfDen Associates.
Neither criticized their former employers and their offerings, but did say that market research often lacks a level personalization and immediacy and that is what they are trying to address at Federal Compass.
"I see a lot of top opportunity reports and top contractor reports but what they lack is context and how it matters to me," Ganske said.
The Federal Compass service is built around algorithms that ingest a company's past performance data and use that to analyze contract and opportunity data.
"It's not good enough to know who my competitors are but I want to know exactly where we are stepping on each other's toes and the best pathways into a new customer," he said.
Federal Compass uses both Federal Procurement Data System and Federal Business Opportunities data (as well as other sources they wouldn't name) to create profiles that their software engine uses to create individualized reports.
"We've build a platform around past performance data so each report is different," Ganske said.
Traditionally that kind of information is done through a consulting engagement that is expensive and ages quickly.
"You get the big deck that answer your questions but it is out of date almost immediately," he said. "Our platform uses live data so that the insights are constantly updated."
Subscribers just provide their company name and Federal Compass does the rest.
The offering is targeted at the business development teams but also higher up the corporate food chain, Sherwood said.
"We want to take care of the tactical side but also help executives get information that can validate what they are hearing," he said.
Too often leaders are lost in what Sherwood called the "fog of war" and are bombarded by information and often rely on what they are told, but Ganske and Sherwood said the Federal Compass tool can help them sort through that information.
"This is not a myopic view but there is an understanding that if you get on the wrong program you've wasted a lot of money," he said.
They see potential customers as both large and small businesses and the mid-tier.
Federal Compass offers three levels of access, each with a different per user, per month fee. The base offering is the Opportunities and Pipeline Tools, which allows opportunity and award search, lead lists and teams and pipeline notifications.
The middle offering is Tactical Solutions, which adds market assessments, competitor and teaming search and "actionable insights."
The highest offering is Strategic Solutions and it adds on personalized assessments, customer identification and penetration analysis, and 360 self-assessments.
Ganske said he sees companies buying a mix of seats, depending on the responsibilities of the individual user. Large companies can buy a seat license, he said.
Federal Compass had a soft launch about a month ago with a few beta users who have been "kicking the tires," Ganske said. This week the company makes its official public debut.
"It's been a journey but we are excited about the launch," he said.