How SAIC helps vets boost their cyber career paths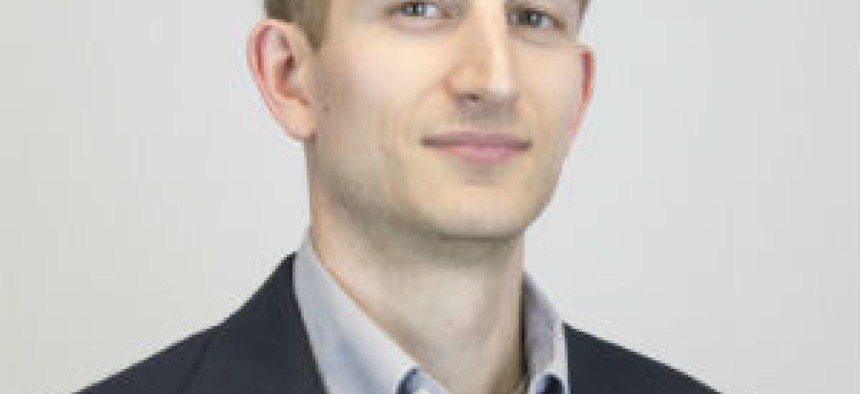 Our Sept. 27 WT Power Breakfast on human capital included one panel focused on how government contractors recruit and hire veterans either transitioning or just transitioned out of military service and into the civilian workforce.
As moderator for that particular session, I was struck by a theme that came up more than once during that 30-minute discussion: veterans who join GovCon firms trade one uniform (their military outfit) for another (business casual or more), but essentially serve the same mission and bring that mindset to the company's culture.
Topic number two that stood out to me was how companies look to match the veterans they hire with their skills acquired during service, particularly those in high-end technology areas like cyber and data analysis. That can be achieved through certifications to bridge the differences between how the military does them and how industry does them.
With those themes in mind, I visited Science Applications International Corp.'s booth on Tuesday at the Association for the U.S. Army's annual conference in Washington, D.C. to watch company executives award CyberWarrior scholarships to 10 veterans to support their career development in cybersecurity.
The CyberWarrior program is a collaboration with the (ISC)2's charitable trust organization, the Center for Cyber Safety and Education.
I asked SAIC Chief Information Security Officer Alicia Lynch, a retired Army colonel herself, about what veterans like these 10 bring to the company and she cited what that group focused on during their service. One-fourth of SAIC's nearly 23,000 employees are veterans.
"We primarily are looking at their expertise that they have in technology. On the military side of the house, they are doing things that are probably at a more advanced rate," Lynch said. "We're bringing those skills over to our industry side."
CyberWarrior scholarships cover training classes, textbooks and materials, and exam vouchers to gain the (ISC)2 certification of their choice. The goal is to prepare veterans for cyber positions such as security analyst, security engineer, security auditor and security architect.
This program also is a tool to give veterans industry-recognized certifications given how different those are in the military.
"The job skill names are a little different, they're not aligned, so we help them with their certifications to align more to the industry side," Lynch told me.
As for what veterans bring to company culture, certainly add Lynch to the list of executives who see them as a positive contributor.
"They have discipline, they understand the seriousness of their roles and they're very committed to the mission," Lynch said. "They stay until the mission's complete and bring a lot to the table."