DMI leverages AI portfolio to address Army's data management challenge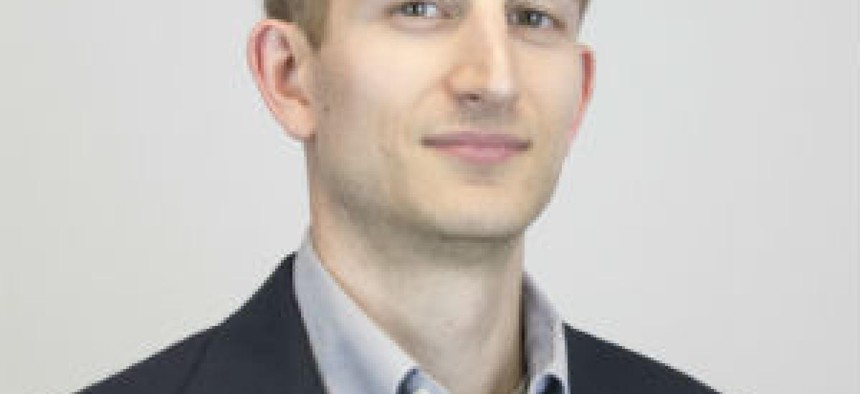 Digital Management Inc. is deploying its artificial intelligence and machine learning portfolio for the Army's personnel records system: a project that showcases the government's myriad data management challenges all at once.
Digital Management Inc. is working with the Army to modernize the branch's personnel records system, an effort that might serve as a showcase for what federal agencies have to deal with in terms of managing their data.
That challenge to agencies has two main thrusts: they never throw away a single piece of data or information over dozens and sometimes hundred of years, and much of what they have collected remains in a paper-based or other analog form.
In the case of the Army, it has to keep a soldier's personnel records for nearly 62 years after that person leaves the service. When they started and ended their service is a main factor of how their records are stored, DMI's defense and national security business leader told me recently.
"For someone that recently deployed who spent the last 20 years in the Army, a lot of those records are in an automated system today," said Tony Garcia, a senior vice president at DMI. "But for somebody that may have retired in the last 20 or 25 years, most of those records would have been stored in a paper format or in some other format,"
DMI was awarded an $8 million contract to apply its artificial intelligence and machine learning offerings in support of the Army's modernization of its Interactive Personnel Electronic Records Management System, also known as iPERMS.
The iPERMS environment houses almost 250 million personnel file artifacts such as birth certificates, marriage licenses, college transports and deployment orders. Records in the system include those of current and former active duty soldiers, plus personnel who serve or once served in the Army Reserves and Army National Guard.
Bethesda, Maryland-based DMI and the Army report that nearly 2 million artifacts are processed each month for compatibility with the iPERMS system.
At that rate, the system indexes approximately 24 million artifacts a year with 8 million of them having to be worked on manually.
"From time to time, there are going to be artifacts that cannot be brought into the system because they're simply not recognized," Garcia said.
Consider how many times various government forms have changed over the years, plus how different they can look in each state and sometimes by county or city. As Garcia pointed out, there often has been no standardization of those documents in terms of formatting so manual intervention has to take place frequently.
Army Human Resources Command has nearly five dozen people working full-time on the manual indexing piece, Garcia said.
It is safe to assume that the other military service branches have similar challenges with their personnel records system and having to digitize that information. So could the Navy, Marine Corps and Air Force do something similar?
"This is definitely applicable and we're definitely in the process of collaborating with some of the other services right now to see if there's any opportunities for us to bring this artificial intelligence approach and capability," Garcia said.